America's oldest gun maker goes bust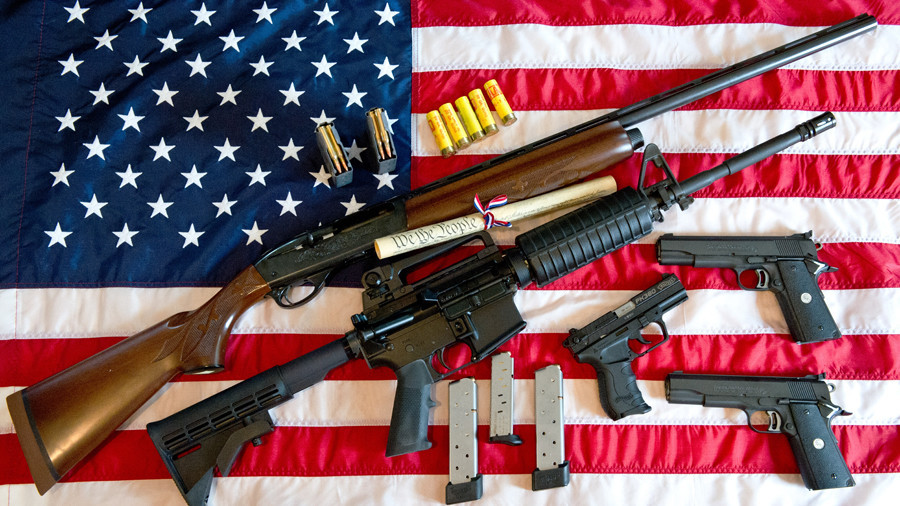 Remington, a 202-year old American arms manufacturer, has filed for Chapter 11 bankruptcy protection. The company claims poor sales are the reason.
In a note to investors on Friday, Remington reported negative operating cash flow as of March 25 of $7.4 million, according to CNBC. The company's CFO Stephen Jackson said in court papers that its sales dropped significantly in the year before its bankruptcy.
Remington said in February it seeks to reduce its $950 million debt by transferring control over the company to creditors. The company plans to end the procedure by May 3.
The company was founded in upstate New York in 1816, but later moved to North Carolina. Remington boasts that it supplied half the ammunition used by the US and its allies in World War I and World War II. In 2007 it was bought by the private equity firm Cerberus Capital Management for $118 million.
Initially, Remington's sales rose under Cerberus amid a dramatic surge in total gun sales in the US. According to numbers quoted by the New York Times, gun production rose to nearly 8.6 million in 2012 from about 3.3 million in 2002.
Things got worse for the company in 2012 after the shooting at Sandy Hook Elementary School in Newtown, Connecticut. It turned out that the shooter who killed 26 children used a Remington Bushmaster AR-15-style rifle.
Sales also plunged 27.5 percent in the first nine months under Donald Trump's presidency. Historically, gun sales drop under Republican leadership because there is less fear among gun owners of stricter gun legislation supported by Democrats.
For more stories on economy & finance visit RT's business section
You can share this story on social media: