Pentagon wants to know real cost of the F-35, its most-expensive weapons system ever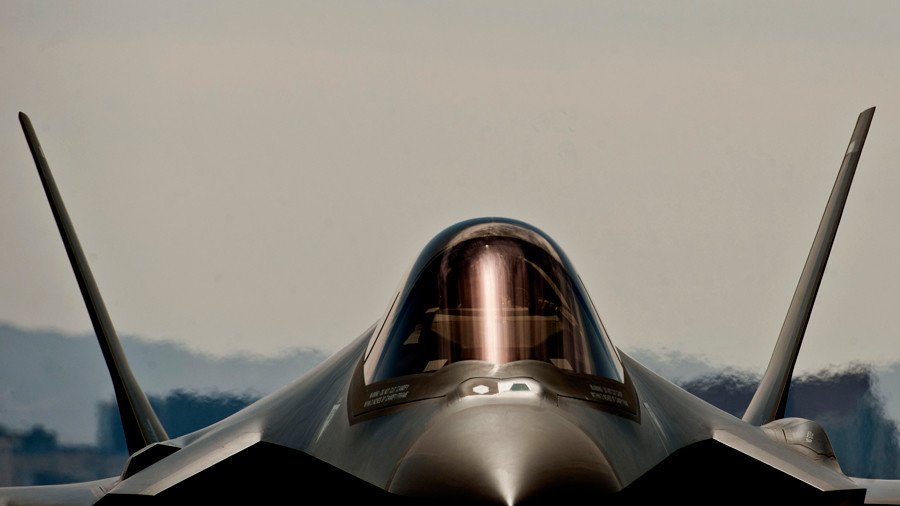 The top official overseeing the F-35 program has asked for the true price tag of the world's most expensive weapon in a push to make the fighter jet cheaper.
"To better inform our target glide path, I want to know what it truly costs to produce the aircraft. The number of quality escapes and what we call production line defects needs to get better," said Vice Admiral Mat Winter, who leads the F-35 Joint Program Office, as quoted by CNBC.
The fifth-generation stealth fighter, manufactured by the US global aerospace, defense and security corporation, Lockheed Martin, is valued at an acquisition cost of $406.5 billion. The project, recognized as one of the most challenged programs in history for the Pentagon, has been heavily criticized by President Donald Trump for the soaring price that he said is "out of control."
The US Department of Defense is reportedly trying to knock the price down to prevent the program from becoming unaffordable. "The price is coming down, but it's not coming down fast enough," Winter said.
The long list of setbacks reportedly includes faulty ejection seats, software delays and significant helmet-display issues. The current price for an F-35A stands at $94.3 million, including aircraft, engine and fees.
"I will tell you that I am not as satisfied with the collaboration and cooperation by Lockheed Martin. They could be much more cooperative and collaborative, and we could seal this deal faster; we could. They choose not to, and that's a negotiating tactic," the vice admiral added.
According to Winter, the projected cost for the combat jet could become unaffordable as the fleet is expected to grow from 280 aircraft to more than 800 by the end of 2021.
"I'm negotiating for the best deal. I'm going to go for the best deal for the taxpayer, for my partners and as importantly as the next negotiation starting point for lot 12 and on," he said.
For more stories on economy & finance visit RT's business section
You can share this story on social media: