US rating agencies unfairly downgrade developing countries & keep US ratings high - analysts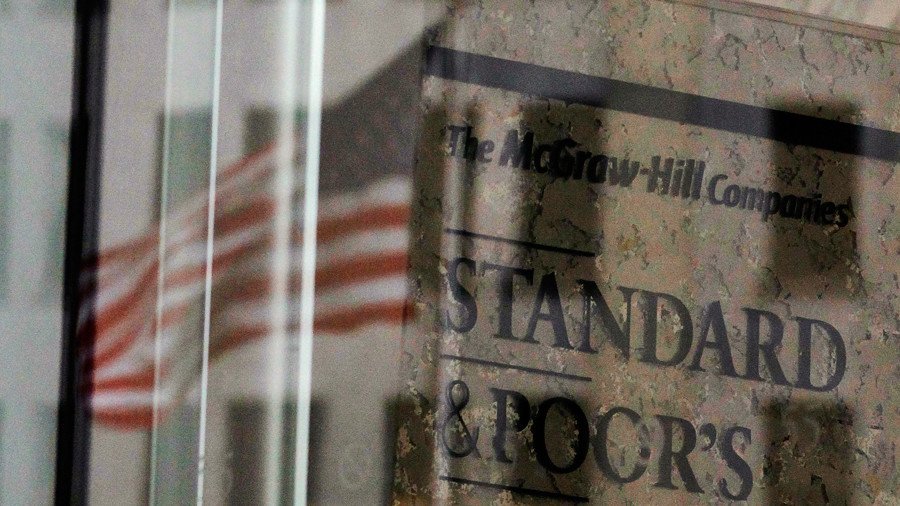 Standard & Poor's (S&P), Moody's, and Fitch Group are often accused of using double standards when assessing countries, companies and financial instruments. RT has talked to experts about this bias.
"It is absurd when Russia, a country with the fifth-largest reserves of physical gold, and with gold reserves of $450 billion, had a rating lower than the investment grade and close to the junk status of some Latin American countries with a much less reliable level of protection of the financial system," analyst at TeleTrade Petr Pushkarev told RT.
Another example of unfair ratings is Brazil, according to Pushkarev. "The credit rating of such a huge and rich country like Brazil is BB-, according to two of the 'big three' – the same as back in 2001. The country has undergone a lot of development during this time, and the whole BRICS community has become much more united, stronger," he said. Despite this, Brazil has the same rating as Bangladesh, the analyst notes.
Not all investors are following the advice of the 'big three,' and those who invested in the Russian or Brazilian economy have enjoyed the strengthening of the rouble and Brazilian real, said Pushkarev. However, hedge funds, pension funds and many investors are still looking at the ratings by the 'big three' when making investments, and developing countries are losing money.
Pushkarev said that when S&P was forced to downgrade America's rating from AAA to AA+, "the indignation and pressure from the US government was so great that then, despite the growth of public debt and budget deficits, there were no new revisions of US ratings, and the other agencies didn't downgrade the US."
Vladimir Rozhankovsky, Global FX Investment analyst, said it is very difficult to prove that the 'big three' agencies are biased in their ratings. There have been many trials against these companies, but their bias hasn't been proved yet.
"The agencies are using internal scoring models, which are their own methods and, for this reason, they are not obliged to disclose information about these," the analyst told RT. Moreover, the agencies are claiming that if you don't like their ratings, then don't use them, he said.
Rozhankovsky said that poor assessment of synthetic collateralized debt obligations (SCDOs) led to the most large-scale global crisis since the Great Depression of 1929.
Despite the accusations of having triggered the crisis, S&P, Moody's, and Fitch have done close to nothing to change their assessment criteria, he added.
For more stories on economy & finance visit RT's business section
You can share this story on social media: