China rejects Moody's credit downgrade as 'absolutely groundless'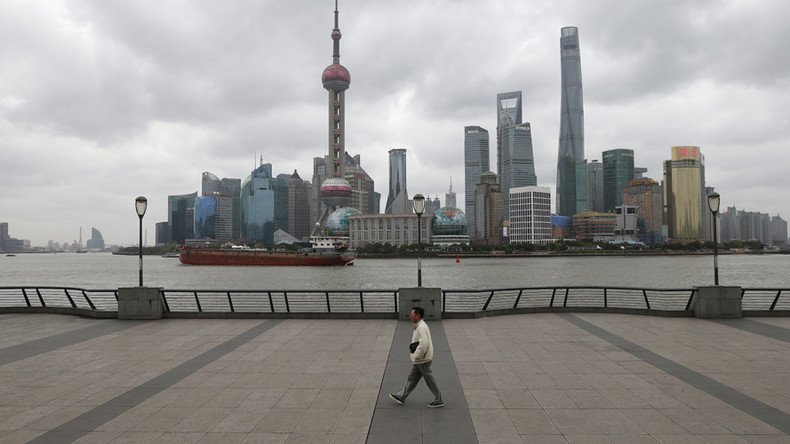 International rating agency Moody's has downgraded China's credit rating to A1 from Aa3, saying it expects the financial strength of the economy to erode in the coming years as growth slows and debt continues to rise.
It estimated that while the government budget deficit in 2016 was "moderate" at around three percent of gross domestic product (GDP), the debt burden would rise toward 40 percent of GDP by 2018 and 45 percent by the end of the decade.
Senior vice president for Moody's sovereign rating group, Marie Diron told CNBC the catalyst for the downgrade was a combination of factors, including expectations that potential growth would fall to five percent by the end of the decade.
"Official growth targets are also moving down, but probably more slowly. So the economy is increasingly reliant on policy stimulus," she said.
In a statement on its website, China's Finance Ministry said the downgrade was "absolutely groundless" and based on an "inappropriate method." It added Moody's was overestimating the difficulties China's economy faces while underestimating the government's efforts to tackle structural reforms and overcapacity.
Despite the downgrade, Moody's shifted to a stable outlook for China, from negative, citing balanced risks. Last year it lowered the outlook to negative from stable, pointing to rising debt, falling currency reserves and uncertainty over the authorities' ability to carry out reforms.
"The stable outlook reflects our assessment that, at the A1 rating level, risks are balanced," Moody's said in the statement Wednesday. "The erosion in China's credit profile will be gradual and, we expect, eventually contained as reforms deepen..."
It added the government's control of much of the economy, the financial system and cross-border capital flows offer the ability to maintain stability in the near term.
S&P currently rates China's foreign and local currency long-term debt at AA- with a negative outlook. Fitch places an A+ rating on both foreign and local currency long-term debt with a stable outlook.
In contrast, China's Dagong Global Credit Rating puts an AA+ level on China's sovereign debt in local currency terms and AAA in foreign currency terms, which is the highest level.
You can share this story on social media: