S&P accused of faking ratings to cultivate business, exacerbating global financial crisis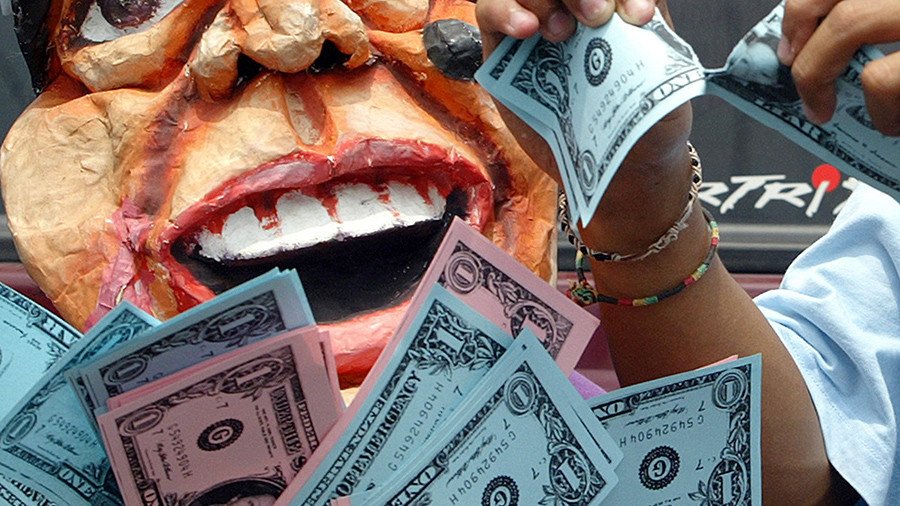 American ratings agency Standard and Poor's (S&P) has been accused of deliberately weakening its risk assessment criteria to prop up the ratings of some debt products ahead of the 2008 economic crisis.
S&P is being sued for at least $150 million by two local governments and two pension funds in Australia, Reuters reports. The claimants say they lost money on synthetic collateralized debt obligations (SCDOs) in the aftermath of the financial crisis, triggered by bad mortgage loans in the United States. They accuse the ratings agency of "flawed" assessments of these instruments.
"As a result of these various flaws the ratings assigned were false, misleading and the applicants suffered large losses when the claimed SCDOs defaulted," Noel Hutley, barrister representing the councils told the Federal Court in Sydney, as quoted by Reuters.
If the agency is found guilty of weakening its criteria, it is likely to face lawsuits from other investors.
S&P weakened its ratings models "at each and every turn" to make the SCDOs more attractive for investors and promoters, Hutley said.
"None of the applicants would have invested...had they known that S&P had systematically weakened its ratings criteria in order to cultivate business," he added.
The big three American credit rating agencies, Standard & Poor's (S&P), Moody's, and Fitch Group, have been accused of fueling the global crisis. While they are meant to provide investors with reliable information on the risks of various financial products, the agencies were accused of defrauding investors by offering overly favorable evaluations of insolvent financial institutions.
Some European governments have accused the big three of exacerbating the eurozone crisis for being overly aggressive in downgrading eurozone countries.
READ MORE: Indian stocks surge on Moody's first upgrade in 14 years
Russia, China and other members of the BRICS bloc have accused the American rating agencies of artificially cutting the ratings of emerging economies, while keeping the US rating high despite the country's $20 trillion debt.
For more stories on economy & finance visit RT's business section
You can share this story on social media: