Indian stocks surge on Moody's first upgrade in 14 years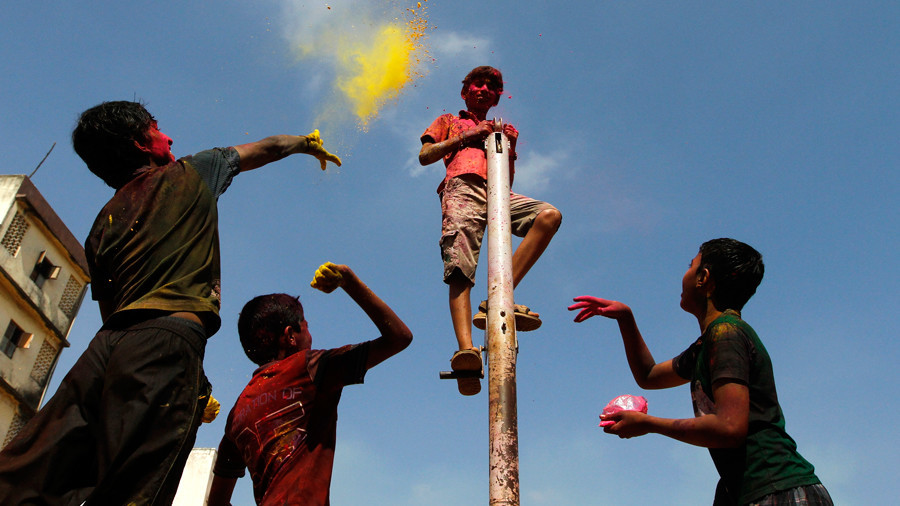 International rating agency Moody's has improved India's sovereign rating for the first time since 2004, citing state reforms to further enhance the economy's capacity to absorb shocks.
The step energized the bulls on Dalal Street as the benchmark Sensex shot up over 400 points, and the Nifty50 touched the 10,300 mark in early trading on Friday. Some of the gains were clipped later in the day.
The agency raised India's rating to Baa2 from Baa3 and changed its outlook on the rating to stable from positive. S&P and Fitch Ratings have India a rung above junk. Moody's also lifted the national currency's senior unsecured rating to Baa2 from Baa3 with its short-term local currency rating improved to P-2 from P-3.
"The decision to upgrade the ratings is underpinned by Moody's expectation that continued progress on economic and institutional reforms will, over time, enhance India's high growth potential and its large and stable financing base for government debt, and will likely contribute to a gradual decline in the general government debt burden over the medium term," the agency's press release says.
At the same time, Moody's says India's high debt burden remains a constraint on the country's credit profile with the government's reform measures reducing the risk of a sharp increase in indebtedness.
India's economy is one of the fastest growing in the world. The country is on the way to growth of up to eight percent next year, according to Indian Finance Minister Arun Jaitley. The minister said the major negative impact from the back-to-back policy reforms of demonetization and the goods and services tax rollout had declined.
According to Moody's, real GDP growth will moderate to 6.7 percent in the fiscal year ending in March 2018 and will rise to 7.5 percent in the next financial year with similarly robust levels of growth from 2019 onward.
"Longer term, India's growth potential is significantly higher than most other Baa-rated sovereigns," the agency said.