Half of southern Italians at risk of poverty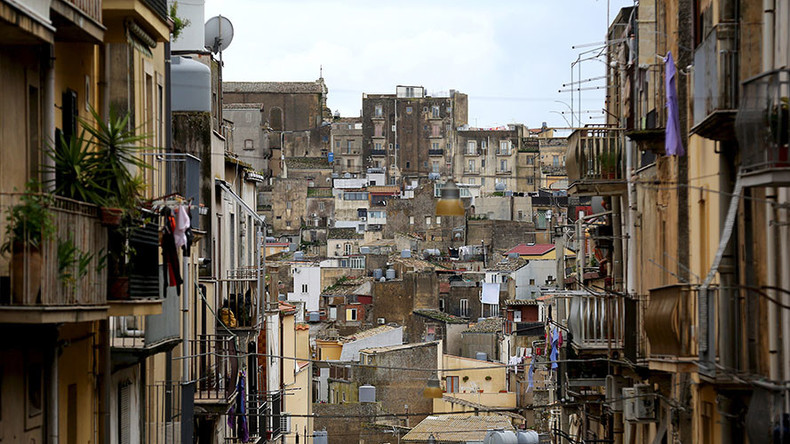 One in four Italians is at risk of poverty or social exclusion, a new report from national statistics agency Istat has found. According to the estimates, almost 17.5 million people in the country live in poverty.
Families with children are more at risk of poverty than ever, with those having at least three children at highest risk. Data shows that last year 48.3 percent of them were struggling to make ends meet. That figure was up from 39.4 percent in 2014.
Overall, the poverty rate in Italy has remained stable at 28.7 percent compared with 28.3 percent a year earlier.

The report also found that the rate of poverty was the highest in the underdeveloped south of the country, at 46.4 percent. In Sicily, the figure reached 55.4 percent. In central Italy the poverty rate was 24 percent; in the prosperous north, 17.4 percent. The areas with the lowest levels of poverty were Bolzano (13.7 percent), Friuli-Venezia Giulia (14.5 percent) and Emilia-Romagna (15.4 percent).
The study also revealed income inequality across Italy where half of the families lived on an annual income of less than €24,190. In the south of the country, the figure fell to €20,000.
"From 2009 to 2014, salary in real terms has fallen for the poorest 20 percent," said the report. "This has increased the gap between the rich and poor."
While the wealthiest 20 percent of families took home more than 37 percent of the total income, the poorest 20 percent accounted for just 7.7 percent.
According to the Istat report, the richest 20 percent earn almost five times as much as the poorest.
In October, a report by the Catholic organization Caritas showed that since 2007 the percentage of Italians living in poverty has more than doubled from 3.1 percent to 7.6 percent. It said young Italians made up nearly half of the country's poor as a result of high unemployment and some of the lowest wages in Europe.
Financial market volatility, poor asset quality of banks and the impact of a global trade slowdown on exports are currently dragging Italy down. The International Monetary Fund said in July that the country's economy will grow by less than one percent this year and at about one percent in 2017.
The Fund previously expected the third-largest European economy to grow 1.1 percent in 2016 and 1.25 percent in 2017.
You can share this story on social media: