Mafia responsible for 20% drop in GDP in southern Italy - study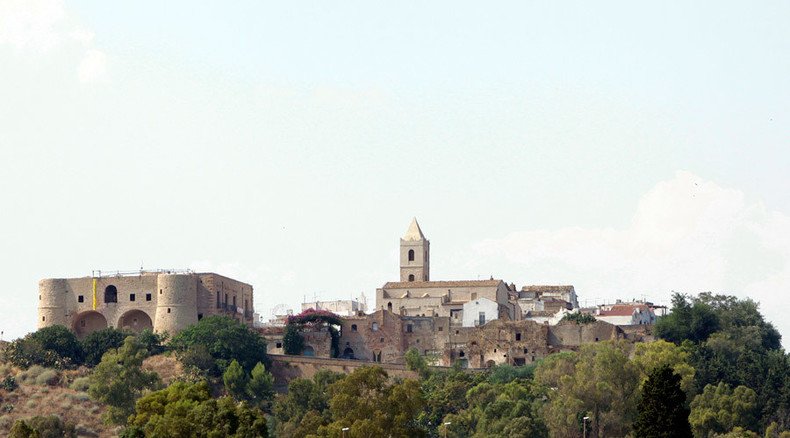 A study has linked organized crime and regional poverty in Italy, claiming that the mafia is responsible for a 20 percent downturn of economic output in southern Italy.
The southern Italian regions of Basilicata and Puglia were the subject of research conducted by Paolo Pinotti, an economics professor in the department of policy analysis and public management at Bocconi University in Milan.
Pinotti's research considered such organizations as the Mafia, Camorra and 'Ndrangheta, which became particularly influential in the southeast of Italy following the mafia wars of the mid-1970s.
The research, published in the August 2015 issue of the Economic Journal, studied a number of mafia "families" and concluded that they have had a devastating effect on the economy over a period of 30 years, from the mid-1970s to the mid-2000s.
These three decades in the two designated regions have been marked not only by a quadrupling in the homicide rate, but also with economic growth rates falling dramatically, from being the highest in Italy to the lowest.
Before the 1970s, the homicide rate in Basilicata and Puglia was comparable to northern and central Italy and was estimated at one homicide per 100,000 citizens. It later grew to four homicide cases per 100,000 inhabitants.
The economic development of Basilicata and Puglia used to be stable and rapidly growing, but after organized crime stepped in, it exhausted the local economy significantly.
The presence of organized crime had a long-term impact on GDP per capita.
"The estimated effect remains in most cases around 16 percent, increasing to 20 per cent when matching on a longer time span," Pinotti said in his report.
READ MORE: Mafia millions: Italian govt struggles to manage assets seized from wealthy mobsters

Italy's main anti-mafia prosecutor, Giovanni Falcone, who conducted the Maxi trial against the Sicilian Mafia in 1986-87, noted that up to a fifth of mafia profits "come from public investment."
Falcone was murdered by the Sicilian mafia in 1992.
According to Pinotti's estimates, organized crime in the two regions he researched is not as serious as in Sicily, Campania and Calabria, the regions from where the Mafia, Camorra and 'Ndrangheta originate, so the economic cost for those three could be even higher, the professor concludes.
Altogether, those three regions plus Basilicata and Puglia are Italy's leaders when it comes to the presence of criminal syndicates. And they are also the poorest ones, Pinotti stressed.
You can share this story on social media: