​Mafia millions: Italian govt struggles to manage assets seized from wealthy mobsters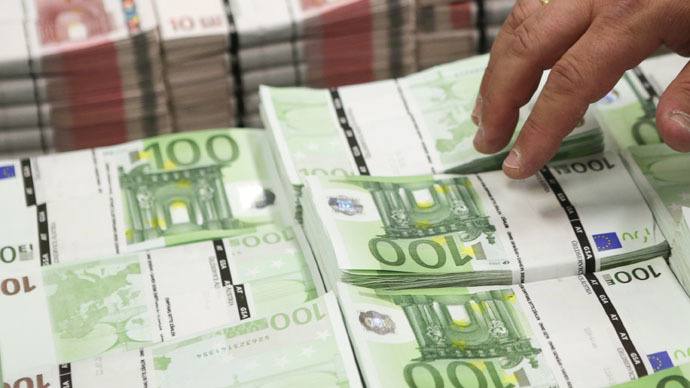 The Italian government is making strides against the mafia, but its hard work is resulting in yet another difficult task – managing the cash and assets seized from wealthy mobsters.
During its battle against the mob, Rome has acquired a staggering 3,000 companies, 12,000 properties, and €2 billion (US$2.2 billion) in bank deposits and other assets from organized crime outfits.
A sizable amount of that was acquired on Wednesday, with authorities announcing €1.6 billion ($1.78 billion) in alleged mafia properties, including dozens of businesses and around 700 houses, villas, and buildings.
However, for Rome, there's more to the acquisitions than simply seizing assets and adding them to the government's investment portfolio.
'Corruption stinks!' Pope Francis visits one of the most crime-ridden Italian areas http://t.co/5zdmTdcHkN#Naplespic.twitter.com/fx4yDDbbMc

— RT (@RT_com) March 22, 2015
For starters, banks aren't exactly over-the-moon about taking on confiscated properties that used to be under the control of mobsters.
"In Italy it is more difficult to manage the property seized from the mafia than it is to confiscate it," Michelangelo Patane, a prosecutor in Sicily, told AFP.
In addition, the government is left with hundreds of extra employees – 684 over the past six years – from the properties it is trying to manage, making the collection of seized properties the fourth largest private employer in Sicily.
But those headaches aren't new. Back in 2010, the Italian government created a national agency – ANSBC – to manage the seized property in hopes of handling it better.
And it seems the government has actually done pretty well with many of its acquisitions, particularly considering Italy's fragile economic climate.
"We have real estate holdings, companies and other seized mafia assets that have grown more than expected," ANSBC head Umberto Postiglione said.
Nevertheless, banks aren't jumping to be a part of the success.
A perfect example is in the Sicilian town of Catania, where ANSBC manages a sprawling beach resort complete with gardens and beautiful beaches.
READ MORE: Mafia meltdown: FBI busts drug-trafficking mobsters operating out of NYC pizzeria
"The banks slow us down, they don't trust confiscated businesses and if we ask for a loan they refuse to give us one," said Salvatore Piggioli, who works for the company that runs the site.
The confiscations are carried out under Italian law, which allows the government to conduct preventative seizures when mafia involvement is suspected, according to accountant Giuseppe Giuffrida.
Once seized, businesses are "liquidated if they are insolvent; if they are [financially] healthy, we try to run them normally with the final goal being to sell them off," Giuffrida said.
ANSBC has sold off 33 supermarkets and a shopping center, and handed over 33 trucks to firefighters.
Local organizations such as the Red Cross often benefit in unique ways, sometimes obtaining flashy cars and using them as official work vehicles. Such cars bear the logo "Vehicle confiscated from the mob."
Although the seizures are legal, they still come with risks, as the mafia unsurprisingly has a few tricks up their sleeve.
When two workers from ANSBC went to seize a house owned by a local mafioso in Naples, they weren't exactly greeted hospitably.
"When they inserted the key handed over by the former owner they were thrown into a wall by a shock of 380 volts," agency head Postiglione said.
"Luckily they weren't trying to kill us," he added.
You can share this story on social media: