Italian police decipher code believed to detail mafia initiation ceremony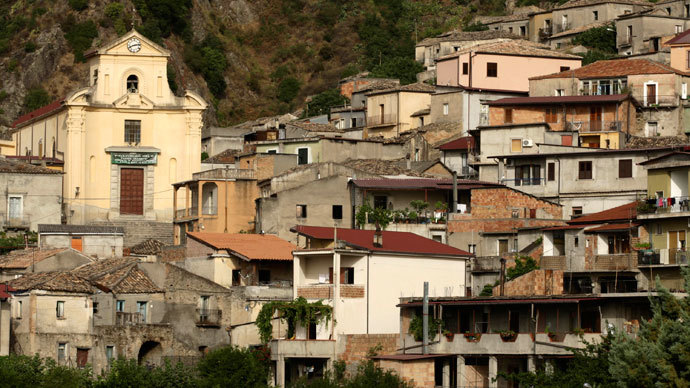 Italian police believe they have decoded a document written in a secret language that they hope describes the secret initiation process for one of the most notorious mafia crime syndicates of the past two decades.
Police found the document while investigating the murder of Vincenzio Femia, who was shot in the streets of Rome last January. They say that it was written by members of the 'Ndrangheta, the criminal organization based in Calabira in southern Italy that is believed to be the most powerful cocaine smugglers in all of Europe.
Detectives found the document in Rome last year alongside guns and ammunition when they were investigating the murder of a high-ranking 'Ndrangheta member. It consists of three notebook pages covered in what at first appears to look like Ancient Greek.
"Finding such a document shows that even if they are projected towards big businesses and are a criminal group with a global presence, they still use archaic systems," said Renato Cortese, head of the police rapid response team in Rome, as quoted by the BBC.
Two police officers with a keen interest in codes, crosswords, and puzzles deciphered to document over a span of weeks. It refers to the "blood and honor" policy new members are required to adhere to when they join the mafia group also known as "San Luca."
It also stipulates that initiates must cut their own skin with a sharp object, then make a blood oath to swear "eternal allegiance to the honored society." That ceremony must take place in a "sacred, sacrosanct and secure" location, the pages read.
"For the baptism, five people are needed – no more and no less," it said.
The word "Ndrangheta" comes from the Greek meaning of courage and loyalty. The group formed in the mid-1800s when a number of Sicilians were banished from the island by the Italian government and settled in Calabria, assembling small criminal gangs.
In the century and a half since then, the 'Ndrangheta has usurped the Cosa Nostra as the most influential mafia group in Italy, spawning approximately 160 cells throughout the world with 6,000 members, according to the FBI.
You can share this story on social media: