IMF cuts Italy growth outlook, warning of 'monumental challenge' ahead
Published time: 12 Jul, 2016 11:41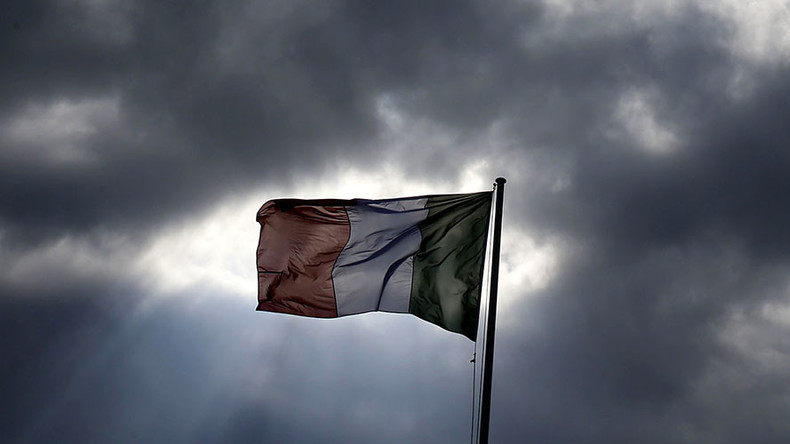 Italy's economy will grow by less than one percent this year, reports the International Monetary Fund (IMF), cutting earlier growth projections.
"This growth path would imply a return to pre-crisis (2007) output levels only by the mid-2020s and a widening of Italy's income gap with the faster growing euro area average," said the Fund.
The IMF said Italy's gross domestic product (GDP) would grow "just under one percent in 2016 and at about one percent in 2017." The Fund previously expected the third-largest European economy to grow 1.1 percent this year and 1.25 percent in 2017.
Long one of Europe's most stagnant economies, Italy will have to fight to overtake its neighbors even if recent reforms are entirely implemented.
"The recovery needs to be strengthened to reduce high unemployment faster, and buffers need to be built, including by repairing strained bank balance sheets and decisively lowering the very high public debt," the IMF warns, stressing that authorities faced a monumental challenge.
Financial market volatility, poor asset quality of banks and the impact of a global trade slowdown on exports are currently dragging Italy down. "If downside risks were to materialize, regional and global spillovers could be significant given Italy's systemic weight," the analysts say.
The share price of Italian banks have fallen more than 50 percent this year. Nearly €360 billion ($398 billion) in non-performing loans (NPL) are seen by experts as a threat to the country's economic outlook.
According to Rishi Goyal, the head of the IMF's mission to Italy, the country might use public money to recapitalize its lenders in case the EU stress tests reveal risks to financial stability.
Italy's public debt has climbed to 133 percent of GDP, currently the highest in the eurozone after Greece. The level limits the fiscal space to respond to shocks, according to the IMF.