British pound continues longest downslide in decades
Published time: 28 Sep, 2016 14:29
Edited time: 28 Sep, 2016 14:40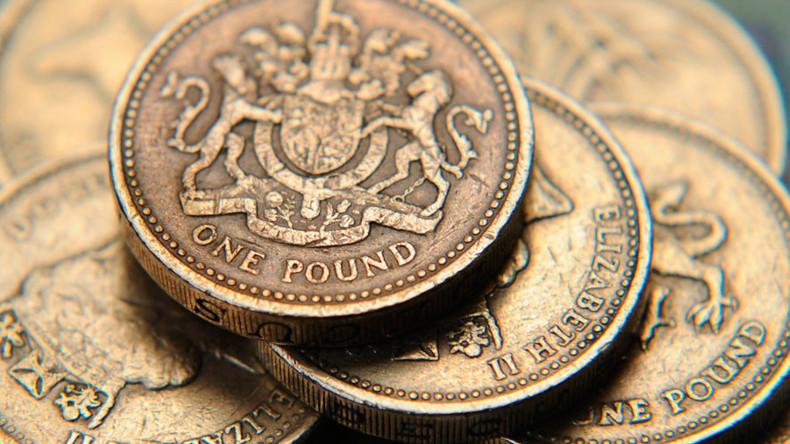 Sterling is headed for a fifth quarterly decline against the US dollar, the longest downward run in more than 30 years, as the currency continues to slide after the UK vote to quit the European Union.
After a record plunge after the vote, the pound hit a three decade low at the beginning of July and still remains the worst performer of the year among the 16 major currencies.
The pound has partially recouped the post-vote losses thanks to stronger than expected economic numbers. Rumors that Britain is heading for a quick exit from the bloc led the currency to resume the decline in recent weeks.
READ MORE: Booming UK car production tops 1mn in July

On Wednesday, the pound continued its downturn after Bank of England Deputy Governor Minouche Shafik said Britain was in the grip of a "sizable economic shock" after the vote and announced probable easing of monetary policy.
READ MORE: Record UK services index surge eases Brexit concerns

With the prospect of an extended aftermath from the decision, the Bank of England may further cut the key interest rate. Last month, the regulator reduced the rate for the first time in seven years from 0.5 percent to 0.25 percent.
"It seems likely to me that further monetary stimulus will be required at some point in order to help ensure that a slowdown in economic activity doesn't turn into something more pernicious," Shafik told Bloomberg.
The currency dropped 0.2 percent as of 9:12 GMT on Wednesday, down 2.3 percent since June 30. It fell to a 31-year low against the dollar on July 6.
"Sterling remains a very vulnerable currency given the scale of the work that needs to be done to take the UK from where it is now, with effectively unchanged trading relationships with Europe, to a completely new position," said Jane Foley, a senior currency strategist at Rabobank International in London.