What Brexit? UK jobless rate falls to 11-yr low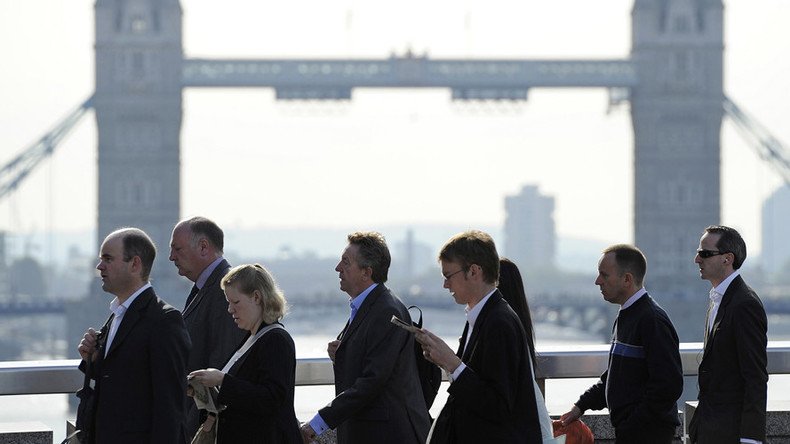 The number of unemployed Britons fell by 52,000 to 1.64 million in July as the country's labor market showed no signs of adverse effects from the vote to leave the European Union.
The unemployment rate remained at 4.9 percent in the three months to June, according to official data released by the Office for National Statistics (ONS) on Wednesday.
Average earnings grew 2.4 percent compared with a year earlier, with total pay excluding bonuses rising 2.3 percent, the ONS reports.
READ MORE: UK consumers keep spending despite Brexit uncertainty

The latest data also shows that the claimant count – which measures the number of people claiming for unemployment-related benefits – fell by 8,600 against a previously projected 9,500 increase. Overall, 172,000 people joined the workforce during the period covered.
The unemployment data followed Tuesday's inflation rate update which revealed consumer prices index (CPI) growth was a higher-than-expected 0.6 percent in July.
Data published by the agency last month showed the unemployment rate in the UK was lower in the three months to May, reaching 4.9 percent – the lowest since 2005 with average wages rising 2.3 percent year-on-year.
The unemployment level, seen as one of the major indicators of Brexit-vote impact on the country's economy, will be continuously observed by the economists in the coming months. According to analysts, the full effects of the historic decision on employer confidence and hiring prospects are still to be seen.
The pound sterling posted brief gains following the announcement, reaching 1.3069 against the US dollar.
You can share this story on social media: