UK consumers keep spending despite Brexit uncertainty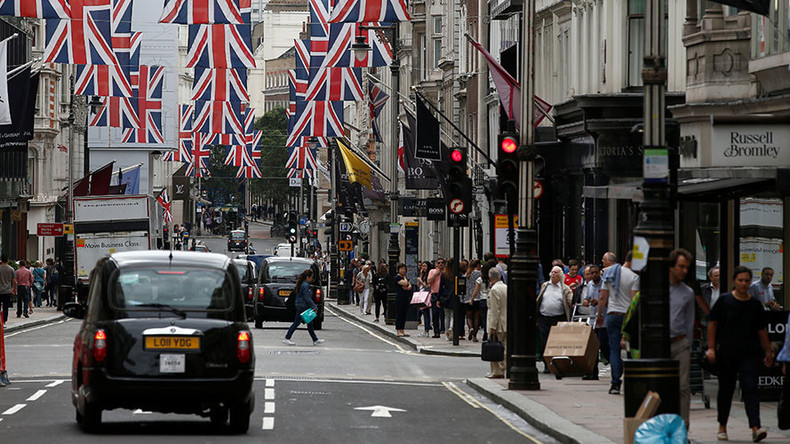 Britain's vote to leave the EU has had little immediate impact on people's spending habits, according to a report from Visa and Markit which showed consumer spending picked up in July.
In its first post-referendum spending report Visa said Britons spent more money on clothes, meals and trips last month as warm weather favored eating out and buying new summer clothes.
Spending picked up 1.6 percent year-on-year in July, up from a 0.9 percent increase in June. According to Visa, it was the biggest spending increase in three months, although growth was still slower than at the start of the year.
"July's data suggests UK consumer spending is holding up despite the ongoing uncertainty following the referendum, albeit at lower levels of growth than we've seen in the last couple of years," said Kevin Jenkins, Visa's managing director for Britain and Ireland.
Hotels, bars and restaurants saw year-on-year spending increase 8.9 percent last month, according to the study. Spending on clothing and footwear was up almost four percent on the year in July, recovering from a 0.2 percent fall in June.
UK consumer spending is holding up despite the ongoing uncertainty following the referendum according to Visa data https://t.co/sHirrAk3eA

— Markit Economics (@MarkitEconomics) August 8, 2016
The report also showed a decline in consumer confidence, which has fallen to its lowest level in three years in July following the Brexit vote.
Economist at Markit Annabel Fiddes warned of fragile consumer confidence despite the positive outlook for spending.
"Although the July data points to signs of improvement, anxiety around Brexit and a slowing private sector economy may pose further downside risks to expenditure growth for the rest of 2016," she said.
A separate survey released on Monday by business advisers BDO showed that business optimism in the UK fell to 97.9 in July from 98.9 in the previous month, nevertheless, staying above the 95 mark which denotes contraction.
Last month, the Bank of England said that despite the shock many businesses felt over the June 23 referendum result, most UK companies are not planning to withdraw investment or change their hiring or spending policy.
The firms are currently adopting a 'business-as-usual' approach, with no signs of decline in business activity or lending by banks to companies, said the regulator.