UK economy sped up in the Brexit vote run-up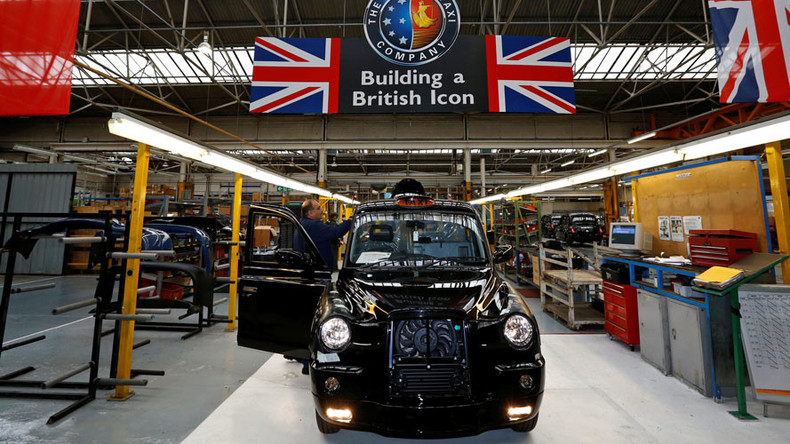 Britain's economy grew faster than expected in the three months through June - by 0.6 percent - helped by the biggest upturn in industrial production since 1999, according to the Office for National Statistics.
GDP growth was up from the first quarter's 0.4 percent and above analyst forecasts of 0.5 percent.
Annual growth accelerated to 2.2 percent in the second quarter, from two percent in the first.
ONS chief economist Joe Grice said the industrial gains were bolstered by "strong growth across the services sector, particularly retailing."
Statistics show industrial production jumped by 2.1 percent – the strongest growth in almost 17 years- following a 0.2 percent contraction in the first quarter.
Output in the manufacturing sector, which was the biggest driver of the growth, rose 1.8 percent over the period. Production in the services sector which accounts for more than three quarters of the economy, increased by 0.5 percent.
"Any uncertainties in the run-up to the referendum seem to have had a limited effect," said Grice. "Very few respondents to ONS surveys cited such uncertainties as negatively impacting their businesses."
According to the Treasury chief Philip Hammond, the better-than-expected figures show the fundamentals of the British economy are strong and it is "clear we enter our negotiations to leave the EU from a position of economic strength."
Economists, however, warn that further economic expansion could be marred by the Brexit vote. Some of them say the second-quarter figures, which only included estimates of one week following the June 23 referendum, couldn't be used to measure the impact of the vote result.
"While the treasury may point towards these figures as an indication that the UK economy can still flourish, we are now living in very different times post-Brexit, and it is highly likely we will see UK GDP contract in the third and fourth quarters," James Mills, analyst at currency exchange service UKForex, was cited as saying by ABC News.
The economy seems to be heading towards a "significant deterioration" in the second half of 2016, said the National Institute of Economic and Social Research.
The British Chambers of Commerce argues it is "far too soon to draw firm conclusions" about the UK's future growth prospects.