Doing fine & heading for recession: Economic confusion reigns in post-Brexit Britain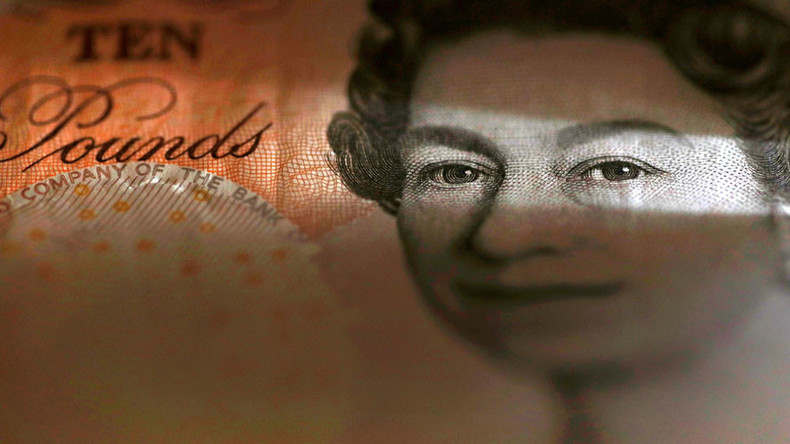 With some economists saying there are no signs of a sharp post-Brexit economic slowdown, others are saying activity has slumped and the economy is shrinking at its fastest rate since the financial crash. What's really going on?
The Markit Purchasing Managers' Index (PMI) released on Friday shows a slump from 52.5 to 47.7, suggesting Britain's economy has been hit hard by the Brexit vote and stoking recession fears.
The index is an indicator of the economic health of the manufacturing sector, based on new orders, inventory levels, production, supplier deliveries and the employment environment.
A reading under 50 is widely defined as recession territory.
Markit says the PMI shows Britain's economy is shrinking at its fastest pace since the financial crisis.
"July saw a dramatic deterioration in the economy, with business activity slumping at the fastest rate since the height of the global financial crisis in early-2009," Markit economist Chris Williamson told the Guardian.
"The downturn, whether manifesting itself in order to book cancellations, a lack of new orders or the postponement or halting of projects, was most commonly attributed in one way or another to 'Brexit.'"
Zach Witton, deputy chief economist at manufacturers' organisation EEF, told the Guardian Westminster needs to take action fast.
"The very sharp pause in activity indicates that manufacturers have reacted to the shock of the referendum result by adopting a wait-and-see approach.
"A key question is how long this will be sustained, as a failure to restart activity will have implications for their appetite for investment and recruitment, and thus have an implication for the real economy."
However, the Bank of England on Thursday reported "no clear evidence" of a post-Brexit slump in its first monthly assessment of the impact of the EU referendum on June 23.
It said most companies were adopting a "business-as-usual" approach and were not cutting back on investment or hiring, and the housing market was proving more resilient than had been thought.
The FTSE 100 closed at its highest level in 11 months on Thursday and sterling jumped almost a cent against the dollar after the Bank's report and the publication of new job figures.
On Wednesday, it was announced that the UK's unemployment rate fell below 5 percent in May, hitting its lowest rate since 2005, according to the Office for National Statistics.
According to think tank Resolution Foundation the "only certainty in relation to the UK at the moment is that things look very uncertain."
It says in the longer-term, much will depend on just what Brexit ends up meaning.
In the shorter term, it says, most economists expect some form of demand-led slow-down, with general business and consumer uncertainty pulling back on investment and spending, and sharp falls in sterling pushing inflation higher over the next 12 months, squeezing incomes.
Resolution Foundation has made some predictions for the next year based on data currently available.
It says it appears there will be a slowdown in growth, a squeeze on earnings, falling employment, a deterioration of public finances, and it is possible inflation could pass the Bank of England's 2 percent target next year.
But it says those forecasts are likely to change.
"The one thing we can know for sure is that these forecasts will be wrong, with all of the numbers likely to change significantly over the coming weeks and months.
"Forecasting is an imprecise exercise at the best of times: the current heightened uncertainty means that we should take these early responses with a larger dose of salt than usual."