Bank of England sees no 'clear evidence' of Brexit downturn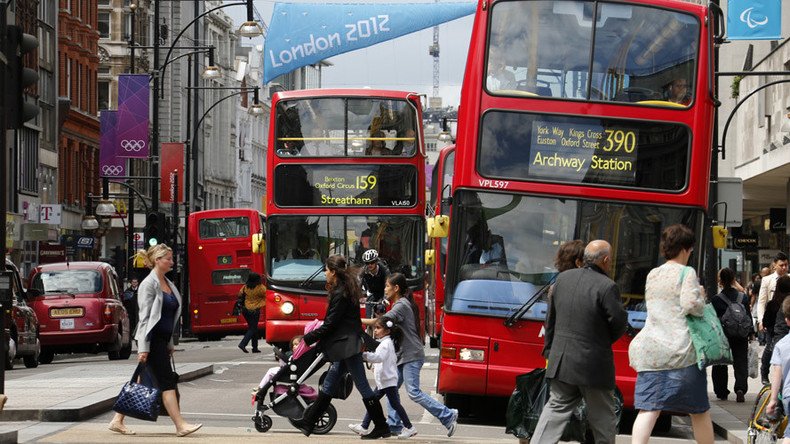 Most UK companies are not planning to withdraw investment or change their hiring or spending policy, according to a survey carried out by the Bank of England (BoE) in the wake of the Brexit vote.
The report found that in the first few weeks since the historic vote to quit the European Union the British economy had been resilient with no "clear evidence" of a sharp economic slowdown.
Despite the shock many businesses felt over the referendum result, just few of them have contingency plans in place.
The firms are currently adopting a 'business-as-usual' approach, with no signs of decline in business activity or lending by banks to companies, reports the regulator.
However, the BoE explains a third of companies expect some negative impact on recruiting as well as investment over the next year.
The real estate market has been proving more flexible than had been expected, the Bank's network of regional agents says.
At the same time a report by the Office for National Statistics has revealed the labor market has remained strong from March through May with the jobless rate falling to its lowest level in more than a decade.
"As the economy adjusts to the effect of the referendum decision, it is doing so from a position of economic strength," said UK's new Chancellor Philip Hammond as cited by The Guardian.
READ MORE: Pound up as UK unemployment falls to lowest since 2005
The City expects a BoE statement on fresh stimulus measures for the economy. "While there may be some relief that the economy may have dodged an immediate sharp slowdown from the Brexit vote, the danger is still very much there given the major uncertainty that is apparent – and there seems a compelling case for the Bank of England to deliver a substantial package of measures at its August meeting to try and bolster business and consumer confidence," said chief UK economist at IHS Global Insight Howard Archer.
You can share this story on social media: