Pound up as UK unemployment falls to lowest since 2005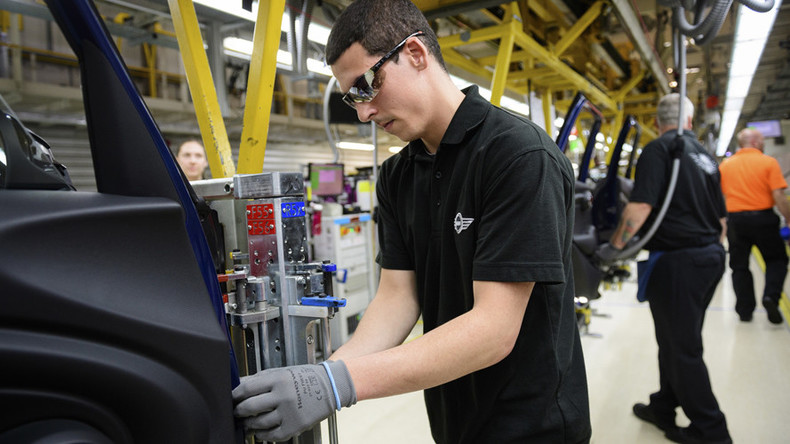 The British pound rallied from its week low on Wednesday after the country's jobless rate dropped below five percent for the first time in over a decade.
Sterling outperformed 16 other major currencies after the Office for National Statistics posted the unemployment level in the UK at 4.9 percent in the three months through May. Economists polled by Reuters had expected it to keep at 5.0 percent.
Another reason for the strengthening pound is that foreign companies in Britain continue to do business as usual, despite the 'No' vote to the European Union.
"The pound is obviously appreciating following the labor market data," Thu Lan Nguyen, a currency strategist at Commerzbank in Frankfurt told Bloomberg.
However, the analyst points out the data doesn't take into account after the Brexit vote. "So they do not include any Brexit vote sets yet. But it does show the economy was doing quite well before the referendum at least," Nguyen said.
The number of unemployed has fallen to 1.646 million, while the number of people having a job rose by 176,000 to 31.705 million.
READ MORE: Leading US bank invests in London despite Brexit fears
The UK's new Chancellor Philip Hammond saw positive news in the jobs report.
"Today's employment and wage figures are proof that the fundamentals of the British economy are strong. In the months before the referendum, employment in the UK reached a new record high, unemployment fell to its lowest in a decade and wages continued to rise," he said.
July's report by the Bank of England said "there was no clear evidence of a sharp general slowing in activity," but warned there have been some negative consequences since the referendum.
READ MORE: Brexit throws 'spanner in the works' of global economy - IMF
"A majority of firms spoken with did not expect a near-term impact from the result on their investment or staff hiring plans. But around a third of contacts thought there would be some negative impact on those plans over the next twelve months," the Bank said.
You can share this story on social media: