Leading US bank invests in London despite Brexit fears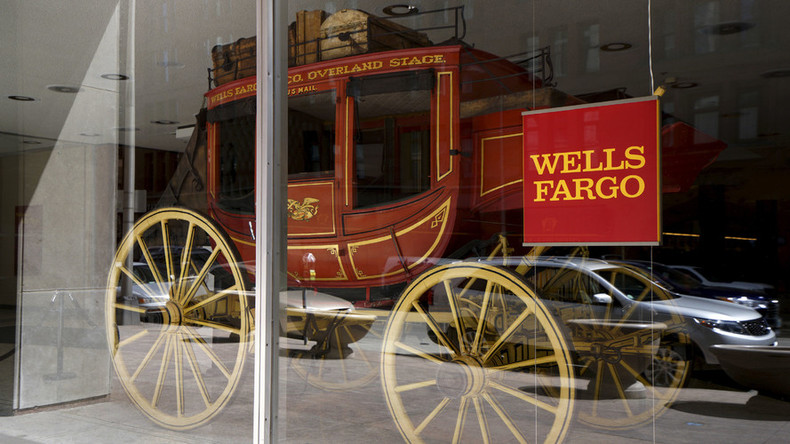 The world's biggest bank by capitalization, Wells Fargo, plans to buy a new London headquarters for about £300 million ($397 million). The US banking giant reportedly wants to increase its presence in the UK capital.
An 11-storey building in the City of London, known as 33 Central, is planned to be completed in the third quarter of next year, according to a statement from the property developer HB Reavis Group as quoted by Bloomberg.
READ MORE: UK govt proposes 15% corporate tax to boost post-Brexit economy

The property with a rooftop garden and views over the River Thames will accommodate about 2,600 people. Wells Fargo employs 850 people across its four London offices. The bank plans to occupy the new location in 2018, according to a spokesperson.
"With this new building in London, we are able to bring our team members together in one location in order to more efficiently and effectively manage our operations," said Frank Pizzo, Wells Fargo regional president for Europe Middle East & Africa.
The deal goes against concerns over the London office property market after Britain's shock vote to quit the European Union and the fear that some banks are planning to leave the British capital.
"Many have doubted what will happen to the real estate market after the Brexit vote," said Marian Herman, CFO of HB Reavis Group, stressing that the completion showed resilience in the market. The firm suggests the deal as one of the largest for the City of London this year.
READ MORE: Brexit may have cost US and EU banks $165bn - study

Employing 269,000 people, US-based Wells Fargo has $1.8 trillion in assets. However, the bank gets 95 percent of its revenue domestically and has a low overseas profile.
You can share this story on social media: