UK govt proposes 15% corporate tax to boost post-Brexit economy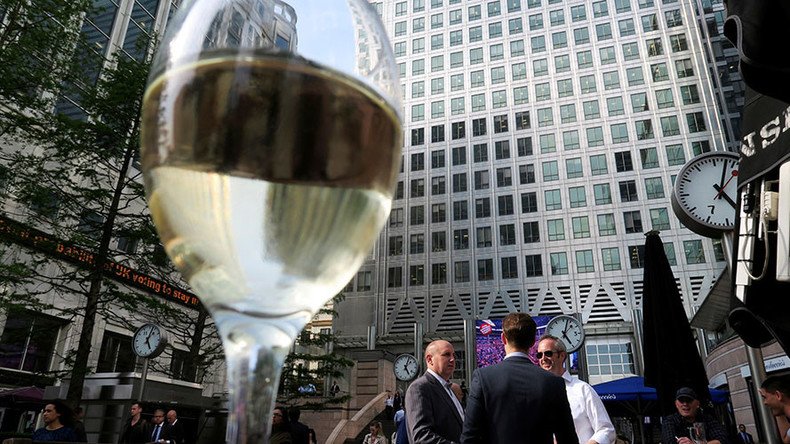 The UK Chancellor George Osborne is suggesting lowering the corporate tax rate to 15 percent in an effort to encourage businesses to invest in the British economy outside the European Union.
Britain currently levies a 20 percent tax on business. The rate is due to be reduced to 19 percent in April and to 17 percent in 2020. A five percent tax cut might make the country one of the most competitive global economies.
The step is a part of a five-point plan to support the economy after Britain leaves the EU, which will spark a "do it yourself" recession in the UK, according to Osborne.
READ MORE: 'The country is going to be poorer' because of Brexit - Osborne

"We must focus on the horizon and the journey ahead and make the most of the hand we've been dealt" the Chancellor said in an interview with the Financial Times.
READ MORE: Weaker pound makes Britain more competitive – Murdoch

Osborne plans to attract investors from China, as well as to provide necessary support for bank lending and preserve the country's fiscal credibility in order to uphold the economy in the post-Brexit era.
A week before the referendum, the minister warned UK citizens he would introduce new austerity measures, including income tax rises and spending cuts, should Britain decide to leave the EU.
UK Chancellor of the Exchequer, set a goal of lowering the corporate tax rate to 15% in order to encourage businesses investing #growth

— Commodity Index (@CommodityIndex) July 4, 2016
The historic vote sent the value of the British pound to its lowest levels in decades. The financial markets initially tumbled but have since recovered. International rating agencies Fitch, Moody's and Standard and Poor's all downgraded the country following the decision to quit the EU.
You can share this story on social media: