'The country is going to be poorer' because of Brexit - Osborne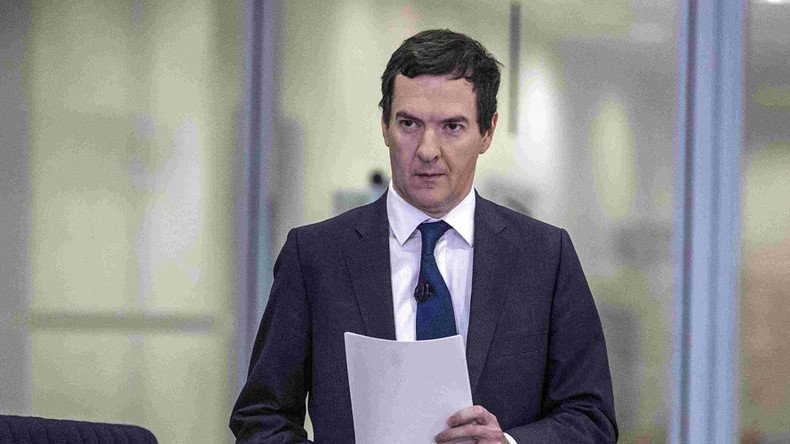 "It's very clear that the country is going to be poorer as a result of what's happening to the economy," Chancellor George Osborne told BBC Radio Tuesday.
Ensuring the UK's fiscal stability is crucial in the wake of the referendum decision to leave the EU, said Osborne, adding that post-Brexit measures would "absolutely" include cuts in public spending and tax hikes.
"We are in a prolonged period of economic adjustment in the UK, we are adjusting to life outside the EU and it will not be as economically rosy as life inside the EU," he told BBC Radio. "I think we can provide a clear plan."
"We are absolutely going to have to provide fiscal security to people, we are going to have to show the country and the world that the government can live within its means," Osborne also said.
Asked if that meant tax rises and spending cuts, he said: "Yes, absolutely."
Osborne added: "That decision will come under a new prime minister."
He said he warned of the risks associated with leaving the EU, but said he respects the decision of the electorate.
"I don't think you can take the attitude: 'The people have made a mistake, you need to elect a new people.'"
Just a week before the historic referendum, the minister had warned voters he would adopt new austerity measures if Britain decided to leave the EU.
Osborne stressed that his main aim was to restore stability to public finances, adding in order to do this an emergency budget including tax increases and spending cuts would have to be implemented.
"Quitting the EU would hit investment, hurt families and harm the British economy," he said.
The fiscal measures will save the country £30 billion, according to Osborne.
He said the basic rate of income tax rate will rise 2 percentage points to 22 percent and the higher rate will climb by 3 points to 43 percent.
The ministry also plans to raise the inheritance, tax as well as duties on alcohol and petrol.
The minister's remarks come as the decision to leave the EU has seen markets tumble and sterling plunge to its lowest levels in decades.
You can share this story on social media: