JPMorgan may move staff out of UK after Brexit, warns CEO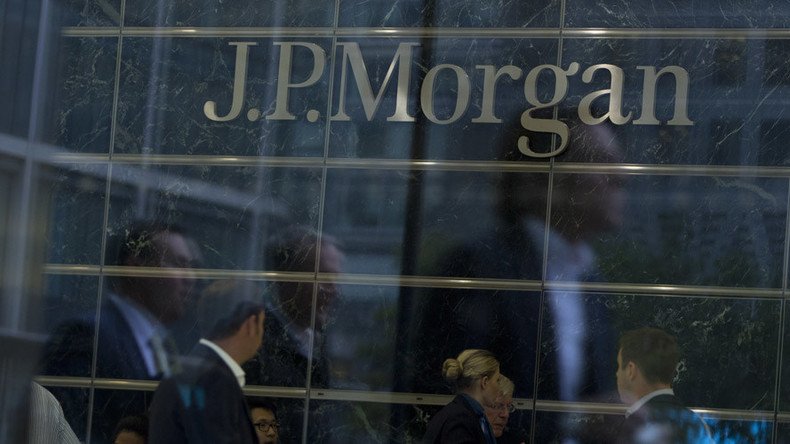 America's largest bank JPMorgan Chase could move thousands of its staff from Britain if the country leaves the EU, according to Chief Executive Jamie Dimon.
The possible move could be dictated by the risk of losing the EU "passporting" system, which allows banks based in the UK to offer financial services freely across the European Union. The system is considered as the most significant feature of the EU single market for financial firms.
"The key issue is the 'passport rule' that we have in London and allows us to provide services to clients in the European Union," Dimon told the Italian newspaper Il Sole 24 Ore in an interview on Thursday.
"However, if the EU imposes new conditions on Britain ... the worst-case scenario is we would have to move some thousands of employees to other branches in the eurozone," he added.
According to Dimon, Brexit is nothing like the global financial crisis. It hasn't triggered the same market reaction as during the (2008-2009) crisis, while "the banking sector is in a much better shape around the globe now." The question is more about its impact on the European economy, the British economy, and on the future potential of the eurozone, he said.
READ MORE: JPMorgan bank shows unexpected drop in profit over legal costs
"In my opinion, Brexit will slow the economies of the eurozone and Britain… It does not seem to push everyone into recession but will certainly diminish business activities and create uncertainty," said Dimon.
JPMorgan has 16,000 employees in the UK, with its European headquarters based in London and offices in Bournemouth and Scotland.
Last year UK operations produced revenue of $14.2 billion for the bank from Europe, the Middle East and Africa.
Many US and other non-European institutions run their EU operations out of London. And while the City of London is at risk of losing its EU passport and clearing houses, some banks say they may move at least part of their operations to another country to secure an EU passport.
The French government has already pledged to make its tax regime for expatriates the most favorable in Europe, in a move to lure businesses from London to Paris.
"We want to build the financial capital of the future," said French Prime Minister Manuel Valls. "In a word, now is the time to come to France."
You can share this story on social media: