Global banks bankroll battle to keep Britain in the EU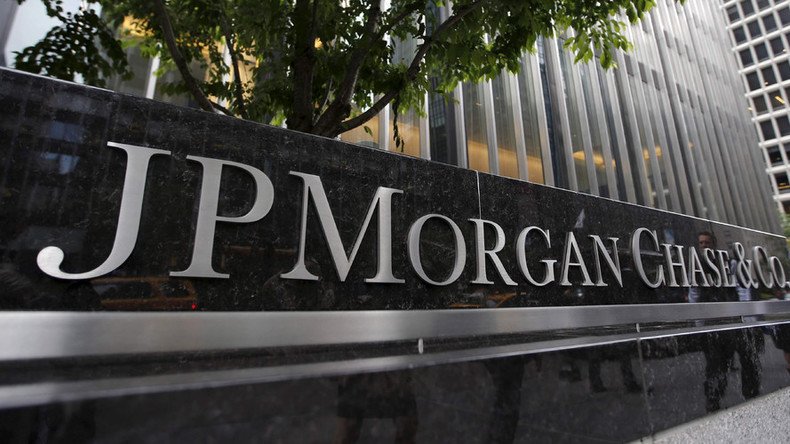 Prime Minister David Cameron's bid to keep Britain in the EU is being funded by global banks to the tune of £1.5 million, in a fight which has been likened by 'leave' campaigners to that of David vs Goliath.
The official Britain Stronger in Europe (BSE) group, backed by Cameron, has received funds from banks including Goldman Sachs, JP Morgan, Morgan Stanley and Citibank.
The campaign has also taken major sums from wealthy businessmen, who previously insisted the UK would be "isolated" if it did not join the euro, the Daily Mail reports.
Figures on campaign donations also reveal that BSE got a £20,000 loan at a rate of just one percent from Lloyds.
The official Vote Leave campaign claims it is involved in a 'David v Goliath' battle, in which the global elite are pulling out all the stops to protect their own interests.
The 'leave' camp declared £2.79 million in the period from February 1 to April 21 this year - the first stage of the official referendum campaign. BSE declared £6.88 million.
Former Labour foreign secretary and founder of the Social Democratic Party (SDP), Lord Owen, says: "The EU works in the interests of the elite - the one percent - so it is entirely unsurprising to find that the campaign to keep us in the Union is financed by big banks like Goldman Sachs and JP Morgan.
"With their unlimited cash, they are lobbying the British people to act in a way that benefits their profit margin. Remember, these banks are the very people who crashed the economy in 2008 - mis-selling toxic mortgages and cooking the books to allow Greece to join the single currency.
"Millions of ordinary people paid for their mistakes - and many are still suffering.
"These figures show again that we are in a David vs Goliath fight, but it is one we are determined to win."
The BSE campaign says it has been fully transparent about its donors, going beyond the legal requirement to publish only money received after February 1.
The donors from each side of the referendum
Britain stronger in EU:
David Sainsbury, £3,756,803
David Harding, £3,500,000
Goldman Sachs, £500,000
JP Morgan, £500,000
Morgan Stanley, £250,000
Citigroup, £250,000
Lloyds TSB, £20,000 (loan)
Anna Rausing, £750,000
Bruno Schroder, £50,000
Roland Rudd, £32,509
Lord Myners, £25,000
Alex Wilmot-Sitwell, £15,000
Sir David Bell, £10,000
Eurostar, £7,508
Vote Leave:
Patrick Barbour, £500,000
Peter Cruddas, £350,000
Terence Adams, £300,000
Michael Farmer, £200,000
Tim Martin, £50,000
Stuart Wheeler, £15,000
David Hosking, £15,500
Sir Rocco Forte, £12,000
Ivor Braka, £10,000
Leave.EU:
You can share this story on social media: