Business leaders urge government action as Britain quits EU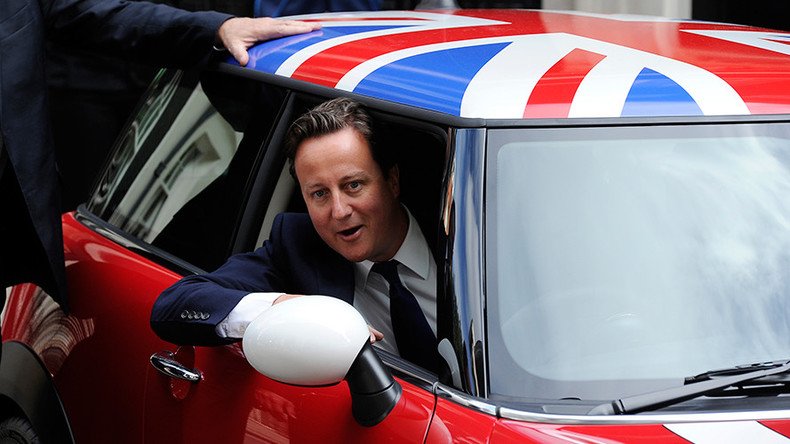 UK business groups have called on the government to take "immediate and unambiguous" action to avert a shock to the British economy as a result of leaving the European Union.
There is a need to maintain stability despite growing concerns that uncertainty about the consequences of the vote will harm the economy, they said, adding the government should guarantee EU citizens have the right to remain in the UK.
The appeals come as some business leaders tried to reassure workers in the UK that their companies would adapt to the country leaving the EU while others expressed disappointment at the result and warned they would have to restructure their business.
READ MORE: Bank of England to support markets after Brexit financial fallout (VIDEO)
Brexit might seriously affect all sectors of the economy, business groups warn.
Oil and Gas UK said "we ask the UK Government clearly outlines the process which will follow."
The British Chambers of Commerce (BCC) said the government's response to the vote would be vital for businesses. According to BCC Director General Adam Marshall, companies would now want immediate clarity about a timetable to leave the EU.
"Business will also want to see a detailed plan to support the economy during the coming transition period - as confidence, investment, hiring and growth would all be deeply affected by a prolonged period of uncertainty," Marshall said.
He also added that "if ever there were a time to ditch the straight-jacket of fiscal rules for investment in a better business infrastructure, this is it."
The chief executive of the British multinational advertising company WPP, Sir Martin Sorrell, said he was "very disappointed" with the vote result. "This decision will create tremendous uncertainty, which will slow economic activity and decision making," he was cited by the BBC.
READ MORE: Banks divided over London exodus after Brexit
JP Morgan which employs 16,000 people in the UK said in a statement it "may need to make changes to our European legal entity structure and the location of some roles." The bank added it will maintain a large presence in London, Bournemouth, and Scotland.
According to the CEO of Aston Martin, Andy Palmer, the firm is preparing for new trade tariff barriers. "Aston Martin will now orientate its business to deliver our mid-term plan in the context of the exit and the market volatility that may exist during the period of transition."
The UK is the EU's second-largest market for new cars and a key base for car production.
Another major employer, carmaker BMW said "While it is clear there will now be a period of uncertainty, there will be no immediate change to our operations in the UK."
Business leaders have been overwhelmingly calling for Britain to remain in the EU. Just days before the referendum more than 1,000 chief executives signed a letter backing the "remain" vote.
You can share this story on social media: