British wheat & exports get boost from Brexit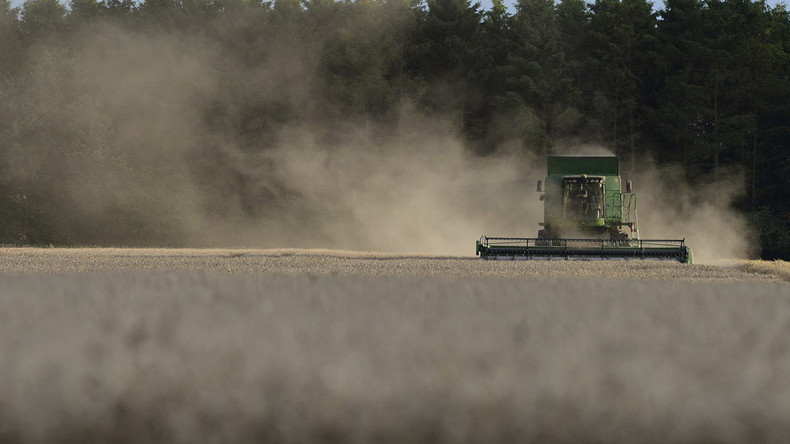 The fall of the pound in the wake of the UK's vote to leave the European Union has had a positive impact on the country's exports and British farmers are reaping the rewards.
"The currency has made a big difference over the past few weeks. The marginal trades that didn't make sense were suddenly possible," chief operating officer at the Ipswich Grain Terminal, a leading UK grain port on Britain's east coast told the FT.
According to British customs data, UK grain exports saw multiyear highs in the June-July crop season. In the 11 months from July 2015 to May 2016, Britain exported 2.57 million tons of wheat, the biggest numbers since 2008-09. Overseas sales of barley in the same period were the highest in 20 years at 1.89 million tons.
The UK is not a match to major wheat exporters like Russia, the US and Canada, but the country is an important exporter to Spain, Portugal and North Africa.
Ernst & Young (EY) also predicts other UK exports are going to grow in the foreseeable future. According to the auditor, exports will increase by 3.4 percent in 2017 while imports will fall by 0.3 percent.
"The UK is uniquely placed in exporting services and enjoys a reputation for high value added pharmaceuticals, designer-label and branded consumer products. As high growth emerging markets move away from investment towards consumption, UK exporters need to focus their energies on seizing the benefits that this switch creates," said Peter Spencer, Economic Adviser to the EY ITEM Forecasting Club.
READ MORE: Some reasons why Brexit is good for Britain
Another big consultant, PricewaterhouseCoopers, also spotted the positive impact of the sterling slide on UK sales abroad. "The weaker pound should also boost net exports, however, which should move from being a drag on GDP growth in 2015 to a positive contributor in 2017," it said.
You can share this story on social media: