Weak pound sends UK inflation rate near 2-yr high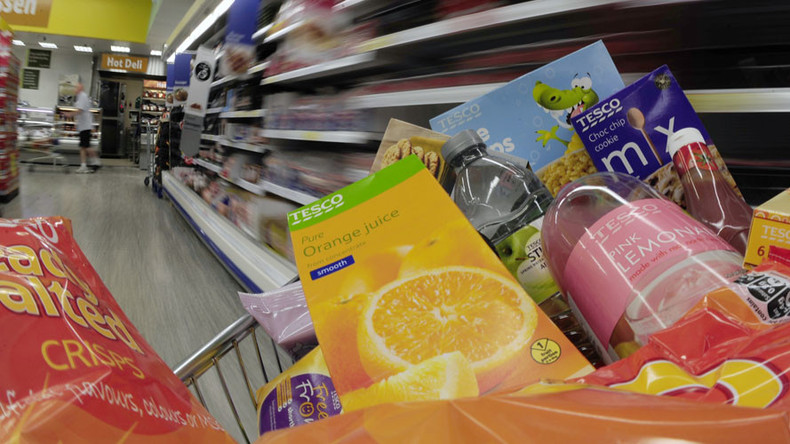 UK inflation in July hit the highest level since November 2014, with the Consumer Prices Index (CPI), the official inflation measure, rising to 0.6 percent from 0.5 percent in June, according to recent data from the Office for National Statistics.
Expensive alcohol and hotel accommodation have boosted the CPI rate. Beverages and tobacco prices rose by 0.5 percent during the month, while restaurant and hotel bills grew by 0.4 percent compared to 0.1 percent a year ago.
"The sharp depreciation of sterling seen since the beginning of 2016 may start to influence upward pressure on the CPI through the continued import of goods that are in the basket of measured goods and services," the ONS reported.
READ MORE: UK industrial production shows fastest growth in 17 years

The Retail Prices Index (RPI), which includes housing costs, increased to 1.9 percent in July from 1.6 percent a month earlier, the Office said.
Due to currency fluctuations petrol and food prices are rising, highlighting a non-positive impact of the Brexit-vote on the British economy, according to some analysts. The pound has fallen by nearly 10 percent against the US dollar since the June referendum, unavoidably pushing up the price of imports.
READ MORE: UK consumers keep spending despite Brexit uncertainty
"The UK's strongly consumer-driven economic recovery is about to grind to a halt," said Scott Corfe, director of the Centre for Economics and Business Research, as quoted by CNBC.
Increased costs of petrol have pushed up transport prices, which grew by 1.6 percent June and July this year, against a growth of 1.2 percent during the same period a year ago.
UK businesses have felt the outcome of the weak national currency as well. Producer prices rose by 0.3 percent during the month, while input prices - basically the cost of raw materials - grew by 3.3 percent.
Sterling is expected to continue declining in the coming months, which should further lift inflation, according to the ONS analysis.
READ MORE: London no longer world's most expensive city

"While the EU referendum outcome has already forced the Bank of England into reducing interest rates, it will require time before we can really begin to assess what impact the vote to leave the European Union is going to have on the UK economy," said Jameel Ahmad, vice president of market research at FXTM, as quoted by MarketWatch.