Booming UK car production tops 1mn in July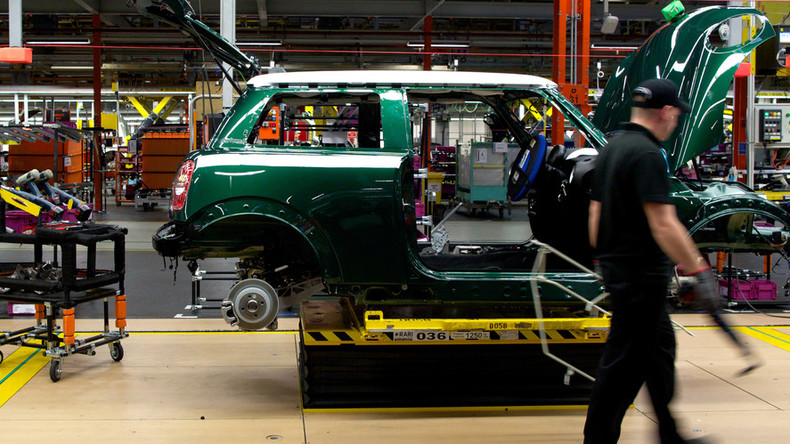 Automobile manufacturing in Britain has reached a twelve-year high exceeding one million vehicles rolling off production lines in the first seven months of the year.
Read more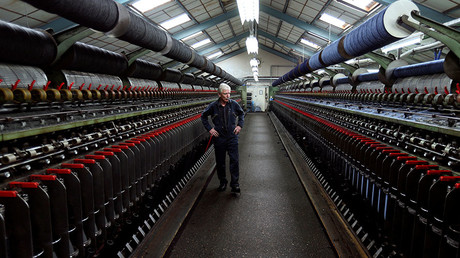 Before the European Union referendum, there were warnings the automotive industry could suffer a sharp slowdown should Britain vote in favor of leaving the 28-country bloc. The figures released by the Society of Motor Manufacturers and Traders (SMMT) seem to dispel those fears.
The July output rose 7.6 percent year-on-year with exports up six percent, according to the SMMT.
"UK car production in 2016 is booming, with new British-built models in demand across the world," said Mike Hawes, SMMT chief executive, adding that the performance was in spite of the cautions from the Remain camp ahead of the Brexit-vote.
Production for the domestic market grew 14 percent, while almost four out of five vehicles manufactured in the country were for overseas markets.
Still, the outlook for the industry is uncertain as Britain chose to quit the European Union, according to Hawes.
"The latest increase in production output is the result of investment decisions made over a number of years, well before the referendum was even a prospect," he said, stressing the importance of tariff-free access to the single market, economic stability and record levels of productivity from a highly skilled workforce.
UK car production up heavily so far this year, surge continues into July. Another indication that Brexit vote having no effect yet.

— Rodney Hobson (@RodneyHobson) August 25, 2016
The major car producers Nissan, Toyota and Mini, surveyed by the SMMT, expressed their concerns over the potential relationship between the UK and the rest of Europe following the vote.
Nearly 60 percent of the parts crucial to the industry are imported, mostly from the continent. More than half the SMMT members surveyed think Brexit would adversely affect their business.
The UK automotive sector has experienced a long period of growth. Production rose by 10.4 percent to almost 159,000 vehicles last month alone.
"Future success will depend on continued new car demand and attracting the next wave of investment so Britain must demonstrate it remains competitive and open for business," Hawes said.