Volkswagen sued in Australia over emissions cheating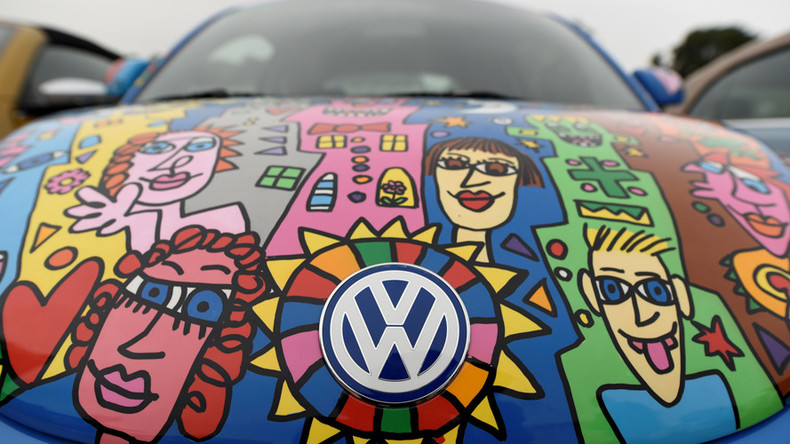 Australia's consumer protection group is suing Volkswagen and its local subsidiary for misleading consumers over its diesel car emissions testing.
The group claims that over a five-year period the German carmaker intentionally sold in Australia more than 57,000 modified vehicles that covered up emissions fraud.
Volkswagen marketed the vehicles as being "environmentally friendly, clean burning, low emission and compliant with stringent European standards," said the Australian Competition and Consumer Commission (ACCC).
READ MORE: VW goes green, cutting over 40 car models
According to the commission, "the software caused the vehicles to produce lower nitrogen oxide emissions when subject to test conditions in a laboratory, but switched to a different mode under normal, on-road driving conditions, resulting in significantly higher emissions being produced by the vehicles."
The lawsuit covers ten Volkswagen car models including the top-selling Golf, Passat, Polo and Amarok.
Volkswagen is facing several private class action lawsuits in Australia and said it is reviewing the watchdog's claims.
The consumer commission said it wanted the automaker to receive a "significant penalty" in order to avert other car companies from cheating.
"We expect higher standards of behavior from all companies that supply to Australian consumers," ACCC chairman Rod Sims said in a statement.
Last year Volkswagen lost $6.6 billion after the company admitted cheating on diesel emissions tests with nearly 11 million cars worldwide affected by the scandal.
The world's second-biggest carmaker put aside $25 billion as part of a global recall program. In June, Volkswagen agreed to pay more than $15.3 billion in a settlement with US regulators.
You can share this story on social media: