Volkswagen to pay over $15bn in US diesel scandal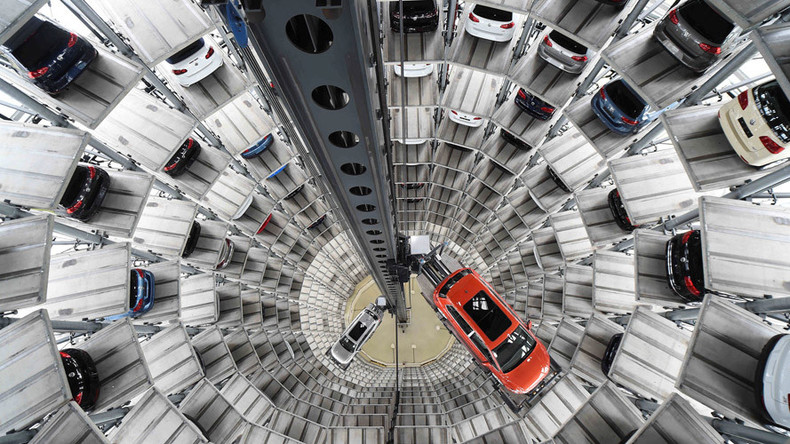 German car manufacturer Volkswagen (VW) has agreed to pay more than $15.3 billion in a settlement with US regulators over the emissions cheating scandal, Reuters reported citing its sources.
This is one of the largest consumer class-action settlements in the United States. It follows the company's admission in September that its supposedly "clean diesel" cars had been deliberately designed to cheat on emissions tests.
Volkswagen will set aside about $10 billion to cover buybacks and fixes, $2 billion to invest in green energy funds and $2.7 billion to offset diesel emissions. It will also announce a separate settlement with at least 44 US states, the District of Columbia and Puerto Rico that will cost the company at least $600 million, according to Reuters sources.
Under the agreement, car owners will have the choice of having Volkswagen buy back their vehicles or install whatever pollution-control retrofit is eventually accepted by regulators. Drivers will also get up to $10,000 each in additional cash compensation.
According to the court filings, the automaker cannot resell or export the vehicles bought back unless the US Environmental Protection Agency approves the fix. VW has to repair or buy back 85 percent of the 475,000 vehicles by June 2019 or face penalties of $100 million for every percentage point it falls below that figure.
"It's a remarkable deal for Volkswagen owners who were defrauded by the company," David M. Uhlmann, a former chief of the Justice Department's Environmental Crimes Section, told the New York Times.
European officials, consumer groups and plaintiffs' attorneys say Volkswagen should compensate European victims to regain customer trust.
However, the German automaker insists it sees no reason to compensate European customers since under EU rules it didn't violate emissions standards.
"Consumers have been massively misled by Volkswagen and this settlement in the US recognizes the damage suffered by car drivers," said Monique Goyens, general director of the European Consumer Organization, as cited by the Wall Street Journal. "It is inconceivable that consumers in the EU get treated differently," he added.
You can share this story on social media: