VW goes green, cutting over 40 car models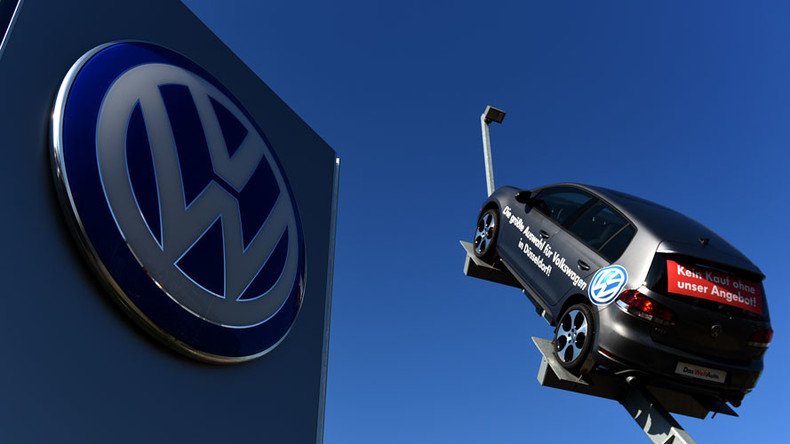 In the wake of the diesel emissions scandal, Volkswagen plans to phase out up to 40 models as part of a new business strategy to go green, according to the German newspaper Handelsblatt.
The German automaker currently produces nearly 340 vehicle models across its brands including Audi, Seat, and Skoda, and reportedly plans to reduce the product range to 300, the paper quotes company sources.
READ MORE: Volkswagen cheated on emission tests with tricky software - EPA

VW hasn't provided any precise data, however. "A decision on how many models will be phased out or ceased has not been taken yet," a spokesperson said.
Under the new business strategy, the company will invest €10 billion into ride-sharing technology, electric cars and automated driving, the company announced last week. The automaker hopes to launch 30 new electric car models within a decade.
VW says it aims to take the leading position in the green transport niche by 2025 and has promised to "be more focused, efficient, innovative, customer-driven and sustainable - and systematically geared to generating profitable growth."
The new plan is aimed at cleaning up the company's image following last year's emissions scandal. It began when the US Environmental Protection Agency disclosed that VW vehicles were equipped with software able to turn off emissions controls when driving normally and turn them on when the car is undergoing an emissions test.
Volkswagen lost $6.6 billion after the company admitted to the existence of the cheating software affecting nearly 11 million cars worldwide.
The automaker set aside $18.4 billion (€16.2 billion) to fix the problem. The company could face further fines and legal costs.
READ MORE: VW offers US customers $1000 to regain trust

The Volkswagen Group is the world's biggest carmaker. The company owns the Audi, Bentley, Bugatti, Lamborghini, Porsche, SEAT, Skoda and Volkswagen brands.
You can share this story on social media: