Volkswagen to start worldwide recalls in January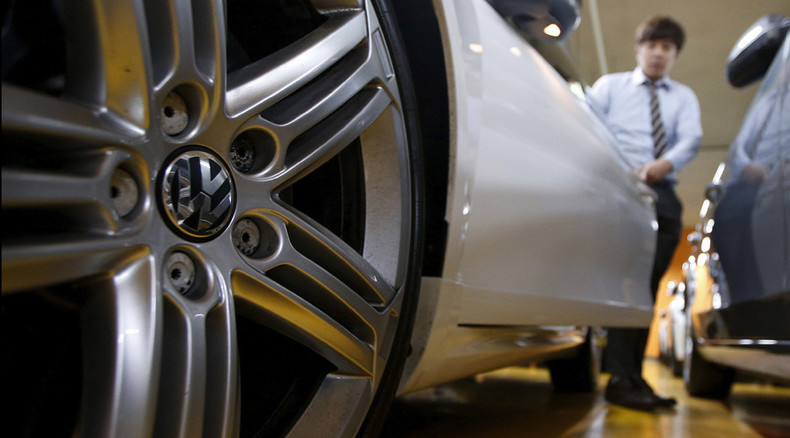 VW will start recalling 11 million cars equipped with diesel engines affected by the emission scandal at the beginning of 2016, says new CEO Matthias Mueller. The group is facing a Wednesday deadline to present a plan to fix some 2.8 million vehicles in Germany.
"If all goes according to plan, we can start the recall in January. All the cars should be fixed by the end of 2016," Mueller told the Frankfurter Allgemeine Zeitung, Reuters reports.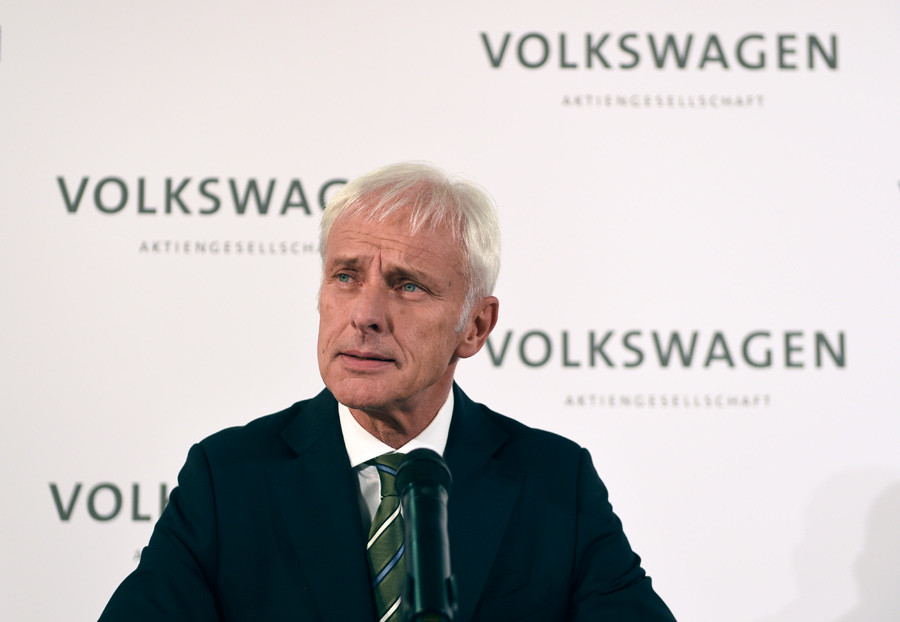 Mueller said every model and brand would be scrutinized for its contribution to Volkswagen Group, except the Bugatti supercar brand. However, the company needs "evolution" rather than "revolution", he said.
Volkswagen Group owns the Audi, Bentley, Bugatti, Lamborghini, Porsche, SEAT, Skoda and Volkswagen brands.
"This crisis gives us an opportunity to overhaul Volkswagen's structures. We want to make the company slimmer, more decentralized and give the brands more responsibility," said Mueller.
Speaking to 20,000 workers on Tuesday, Mueller said that the crisis was going to be "enormous", and "still not possibly to quantify," and that "every euro that stays in the company helps us," the Telegraph reported.
"While the technical solutions to these problems are imminent, it is not possible to quantify the commercial and financial implications at present," said Mueller who replaced Martin Winterkorn as CEO.
VW is obliged to submit to the German watchdog a plan to make its cars compliant with emissions laws. The company is also due to testify before a US congressional oversight panel on Thursday.
Volkswagen is considering options from a simple software upgrade to replacing some cars, Bloomberg reported.
The pollution scandal is the biggest in Volkswagen's 78-year history. It started with a US Environmental Protection Agency investigation. The report concluded that VW diesel engine cars were equipped with software that turns off emissions controls when driving normally and turns them on when the car is undergoing an emissions test. Statistics from the agency showed that such a device allowed VW vehicles to pollute 10 to 40 times over the legal limit.
The outcome of the scandal led to the resignation of CEO Martin Winterkorn and lawsuits around the world, which could cost the company $18 billion in the US alone. The scandal has wiped almost €30 billion off Volkswagen's value. The company has prepared €6.5 billion to pay for repairs, however, that may not be enough to cover fines and damages.