Justice Dept. sues VW for cheating on vehicle emissions tests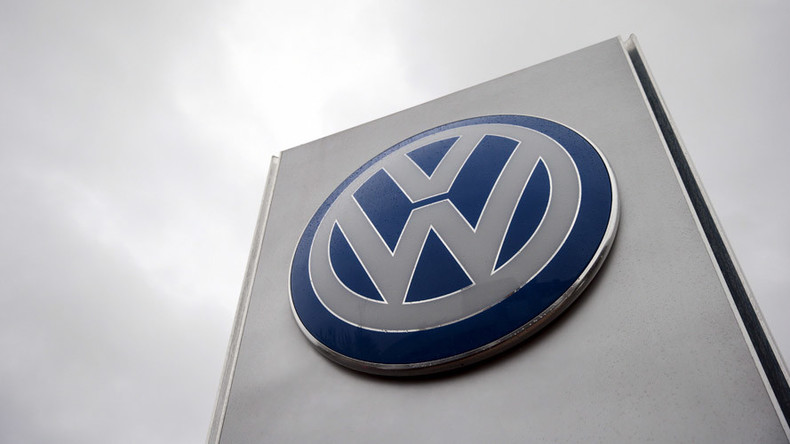 The Department of Justice has sued German car manufacturer Volkswagen, which includes other brands Audi, Porsche, and Lamborghini, for its use of software in hundreds of thousands of diesel vehicles to cheat on emissions tests.
In one of the biggest scandals in the history of the auto industry, Volkswagen was found last year to have been using software which manipulated the information collected by tests carried out by the Environmental Protection Agency. In September, Volkswagen admitted the software was used in SUVs and diesel cars as far back as the 2009 model year.
The DOJ, which filed suit in US District Court on behalf of the EPA on Monday in Detroit, charges that almost 600,000 vehicles were affected. The software hid the automobiles' potential greenhouse gas emissions, but once outside of testing conditions, it turned off, allowing for the full performance power which emitted up to 40 times more nitrogen oxide than federal standards allow.
"Car manufacturers that fail to properly certify their cars and that defeat emission control systems breach the public trust, endanger public health and disadvantage competitors," John C. Cruden, assistant attorney general for the Environment and Natural Resources Division of the DOJ, said in a statement.
"The United States will pursue all appropriate remedies against Volkswagen to redress the violations of our nation's clean air laws alleged in the complaint," Cruden added.
The nearly 70-year-old company, which posted over $13 billion in profits in 2014, faces fines of more than $18 billion and compulsory recalls if it is found in violation of the Clean Air Act. Atop that, other criminal charges could still be filed by the federal government, plus many private and class-action lawsuits are expected as well, representing a possibly crippling future for Volkswagen.
The lawsuit was brought after the EPA felt Volkswagen was not cooperative enough in fixing the software issue which affected five Volkswagen models and six Audi models spanning 2009 to 2016, as well as the diesel version of the last three model years of the Porsche Cayenne.
"So far, recall discussions with the company have not produced an acceptable way forward," Cynthia Giles, EPA assistant administrator of its Enforcement and Compliance Assurance office, said in the statement.
"These discussions will continue in parallel with the federal court action," Giles added.
You can share this story on social media: