3 states accuse Volkswagen 'top brass' of fraud in new lawsuits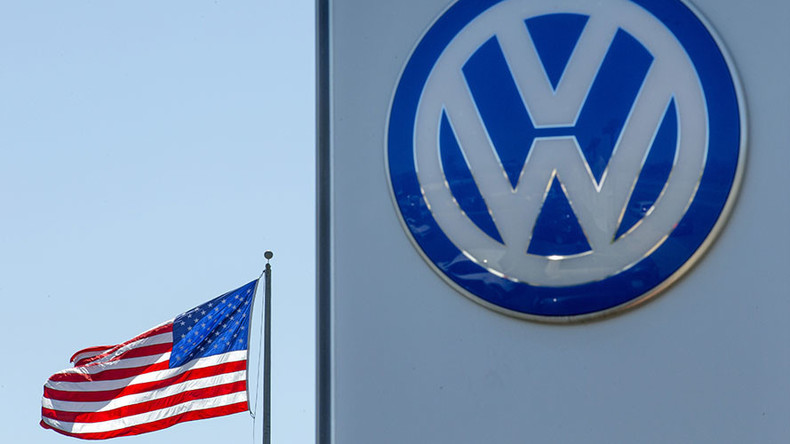 Volkswagen's "top brass" stand accused of "defrauding" thousands of people in new lawsuits from New York and two other states alleging a "widespread conspiracy." The German car manufacturer could end up culpable for billions of dollars in fines.
Attorneys general for New York, Massachusetts and Maryland have announced their legal actions against the Volkswagen Group, which also owns German carmakers Porsche and Audi.
The three companies have been accused of selling diesel cars with illegal "defeat devices" that were installed to conceal the actual amounts of harmful emissions, as well as allegedly to try and cover-up their "corrupt behavior."
Read more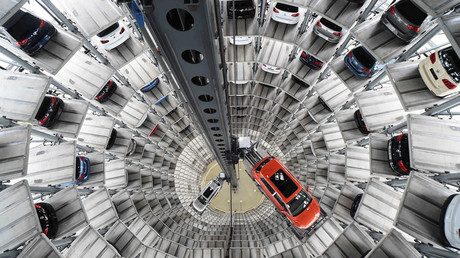 "Volkswagen, Audi and Porsche defrauded thousands of Massachusetts consumers, polluted our air, and damaged our environment and then, to make matters worse, plotted a massive cover-up to mislead environmental regulators," Massachusetts Attorney General Maura Healey said, vowing to "bring the full force of the law and seek the stiffest possible sanctions."
The complaints maintain that Volkswagen, Porsche and Audi publically ignored findings of West Virginia University, covering-up their cars' nitrogen oxides (NOx) emissions for nearly a year-and-a half.
The university alerted US authorities after finding out that diesel cars by those three brands emitted much more NOx when driven on the road than they did when tested by the US Environmental Protection Agency (EPA) and the California Air Resource Board (CARB).
The three AGs have also accused Volkswagen and Audi of repeatedly failing to disclose to regulators the true reason for the discrepancies: the defeat devices.
"Starting in 2008, Volkswagen and Audi, and later Porsche, began installing these defeat devices in several generations of US-market Volkswagen and Audi diesel engines that equipped over a dozen models, including flagship Audi luxury sedans and high-performance Porsche SUVs, with sales eventually totaling over 25,000 vehicles in New York State, 15,000 in Massachusetts, and 13,000 in Maryland before being pulled from sale last year," attorneys general for New York, Massachusetts, and Maryland found.
The three states believe the cover-up was orchestrated and approved at the highest levels of the company, up to and including former CEO Martin Winterkorn.
"This was a widespread conspiracy involving many, many people," New York Attorney General Eric T. Schneiderman said at a press conference.
New York, Massachusetts, and Maryland have vowed "substantial penalties" to be imposed on the Volkswagen companies on top of billions of dollars of fines the group already has to pay.
In late June, Volkswagen agreed to pay more than $15.3 billion in a settlement with regulators over the emissions cheating scandal, one of America's largest consumer class-action settlements.