Russia to become target market for Chinese business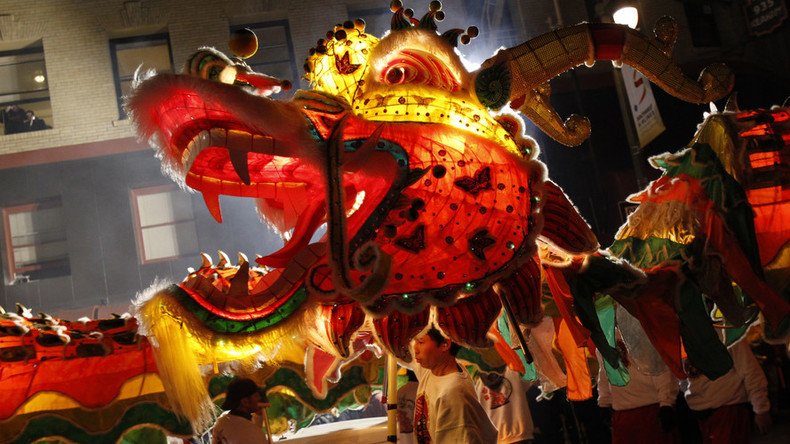 Beijing is Moscow's biggest trading partner for the sixth year running, an adviser at the Eurasia Department of the Chinese Ministry of Commerce Liu Xuesong told Izvestia daily.
"China and Russia share a common border, and our relationship can be characterized as complementary. With the active development of Chinese-Russian relations, it is Russia that will become the target overseas market for Chinese businesses in the near future," said Xuesong.
According to Xuesong, last year e-commerce between the two countries was about $2.7 billion, accounting for "more than half of Russia's total e-commerce business."
READ MORE: Russia & China launch joint e-commerce platform to boost trade
Energy, natural resources, construction materials, are among the areas of Chinese investment in Russia this year, he said. "In 2015, the two countries signed contracts worth $20 billion."
Last year, trade between China and Russia was about $68 billion. In the first half of 2016, it increased by almost two percent compared to the year before. "With the improvement of market conditions and innovation climate in Russia, particularly regarding the pace of developing Russia's Far East, more Chinese businesses have started investing in Russia," the adviser said.
READ MORE: China invests $2.4bn in Russian Far East
Russian Foreign Minister Sergey Lavrov said in May that China is Russia's key economic partner and the countries plan to increase trade to $200 billion in the next four years.
The Chinese official also talked about major joint projects between Moscow and Beijing such as the Power of Siberia pipeline which is to deliver 38 billion cubic meters of Russian natural gas to China annually. At the moment, the sides are actively working on the project's implementation, he said.
They are also working on the Altai gas pipeline and Yamal LNG projects, as well as on the construction of a joint refinery in the Amur region. Development of a long-range wide-body passenger aircraft and helicopters is also on the agenda, said Xuesong.
You can share this story on social media: