Moscow & Beijing target $200bn in trade by 2020 - Lavrov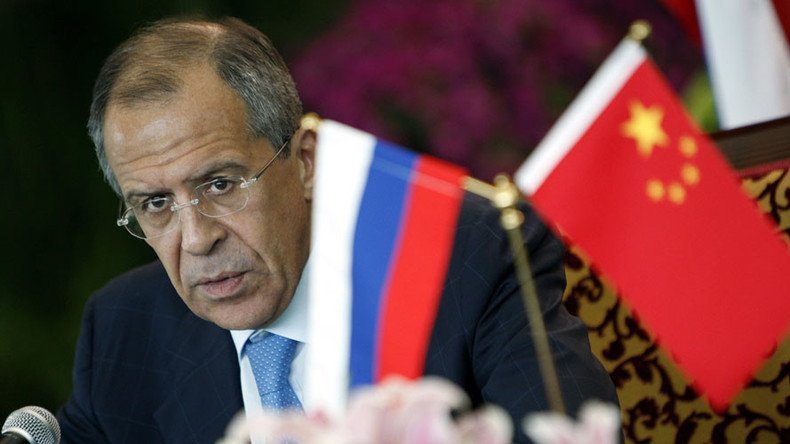 China is Russia's key economic partner and the two countries plan to increase trade to $200 billion in the next four years, suggests Russian Foreign Minister Sergey Lavrov.
"This aim is achievable," the minister said, adding that "the main precondition for success is switching to the new model of economic cooperation which would rely on closer production chains and investment ties."
He added that Moscow and Beijing intend stronger links between banking institutions, such as the Asian Infrastructure Investment Bank, BRICS New Development Bank and Eurasian Development Bank.
Speaking at the Russian-Chinese forum on small and mid-sized business on Monday, Russian Deputy Prime Minister Arkady Dvorkovich said the task of increasing trade to $200 billion was "challenging but realistic."
According to him, trade between Russia and China is currently around $90 billion. Last year, trade between the two countries stood at $64.2 billion, down 27.8 percent from the $95.28 billion level of 2014. Trade has slipped due to external factors but "it's realistic to cope with the current situation," Dvorkovich said.
China is Russia's second-biggest trading partner after the EU. Trade between the two countries could speed up thanks to infrastructure and space tech projects, said officials during a first China-Russia Expo in Harbin in 2014.
READ MORE: Russia and China can hit $200bn trade turnover before 2020 target – Deputy PM
The countries have significantly increased energy cooperation, with a wide range of multibillion dollar projects. Russian oil exports to China hit a record 4.81 million tons in April.
Two years ago Russia's Rosneft and China's CNPC signed a 25-year oil deal worth $270 billion under which the Russian company is expected to supply 360.3 million tons of crude to China. Another record-breaking 30-year and $400 billion dollar deal was signed in 2014, when Gazprom and CNPC agreed to supply Russian gas through a new pipeline due to start operating in 2018.
You can share this story on social media: