Russian oil exports to China hit record high in April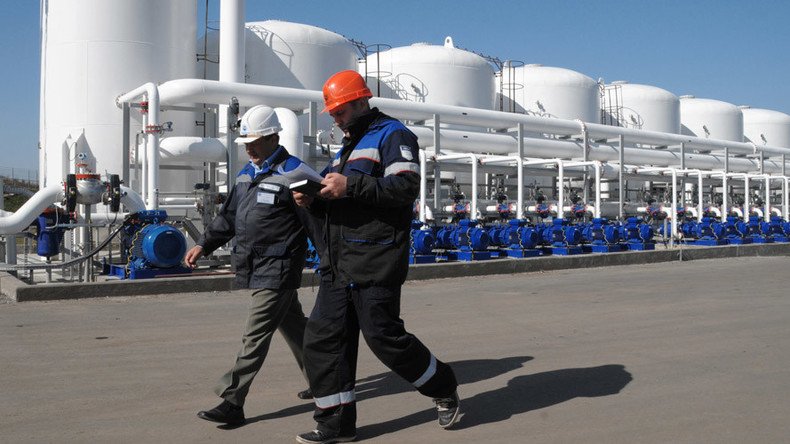 Beijing has ramped up imports of Russian oil by 52.4 percent last month compared to a year earlier. China's General Administration of Customs calculated a record 4.81 million tons.
In March, China bought 4.65 million tons of oil from Russia.
Russia, Saudi Arabia and Angola were China's three major oil suppliers last month.
April imports from Saudi Arabia fell by 22 percent year-on-year to 4.12 million tons. In March, China imported 3.98 million tons of oil from the country.
China increased year-on-year oil imports from Angola last month by 39 percent to 3.98 million tons. Imports from Iran in April fell by 5.1 percent yoy to 2.76 million tons.
An International Energy Agency report showed that at the end of 2015 Russia overtook Saudi Arabia as the biggest crude exporter to China.
Russian exports to China have more than doubled over the past five years, up by 550,000 barrels a day. Moscow and Beijing have significantly increased energy cooperation, with a wide range of multibillion dollar projects.
Russian oil transport monopoly Transneft's Vice-President Sergey Andropov said in March that China is ready to import 27 million tons of Russian crude this year via the Eastern Siberia-Pacific Ocean (ESPO) pipeline. Supplies to China through the ESPO pipeline started in 2011 after Rosneft, Transneft and China National Petroleum Corporation (CNPC) signed contracts two years earlier. Currently five million tons of crude are supplied through the pipeline annually, and this is expected to rise to 15 million tons a year.
Experts say Chinese imports of Russian oil are likely to stay high over the coming years due to long-term crude supply contracts and rising demand from the world's second biggest oil consumer.
You can share this story on social media: