China overtakes Germany as Russia's top crude consumer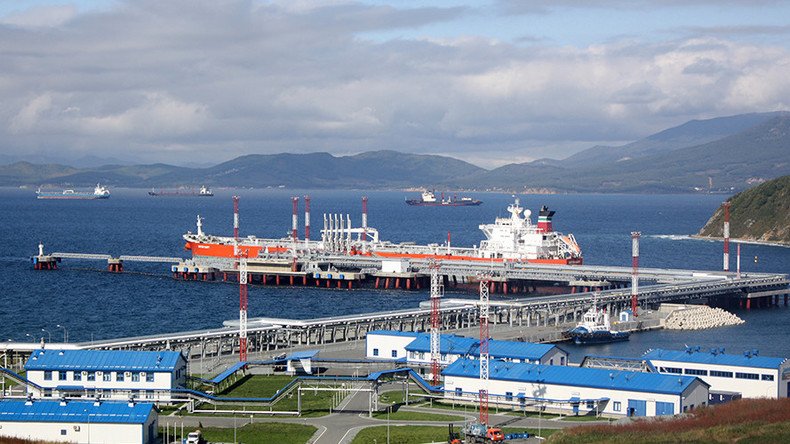 The latest report from the International Energy Agency (IEA) shows that at the end of 2015 China had become Russia's biggest oil customer.
"Shipping data suggest that China is importing more and more ESPO crude [East Siberian Pacific Ocean blend – Ed.]... In January, China imported nearly 60 percent of all cargoes leaving Kozmino [Russia's export terminal to Asian markets –Ed.] while teapot refiners in the north of the country have recently begun importing crude via train from Russia," said the IEA in its Oil Market Report for March.
It added that shipments along Russia's far eastern ESPO pipeline to China exceeded one million barrels per day while shipments along the Daqing-Skovorodino pipeline reached 350,000 barrels per day.
Statistics show demand from the world's second biggest oil consumer is rising. Beijing's import of crude reached an all-time high in 2015 of 6.7 million barrels per day.
Russian exports to China have more than doubled over the past five years, increasing by 550,000 barrels a day. In December Beijing bought 4.81 million tons of crude oil from Russia, according to China's General Administration of Customs (GAC). The volume was up 30 percent compared with the previous year.
Experts say Chinese imports of Russian oil are likely to stay high over the coming years due to long-term crude supply contracts.
READ MORE: Asia to get more Russian ESPO crude as second pipeline opened
Moscow and Beijing have significantly increased energy cooperation in recent years, with a wide range of multibillion dollar joint projects. Two years ago Rosneft and CNPC signed a 25-year oil deal worth $270 billion under which the Russian company is expected to supply 360.3 million tons of crude to China.
In September Rosneft inked agreements with Beijing worth a potential $30 billion. Rosneft CEO Igor Sechin later said the energy deals between the company and China will be worth more than $500 billion in the next 20 years.
You can share this story on social media: