Asia to get more Russian ESPO crude as second pipeline opened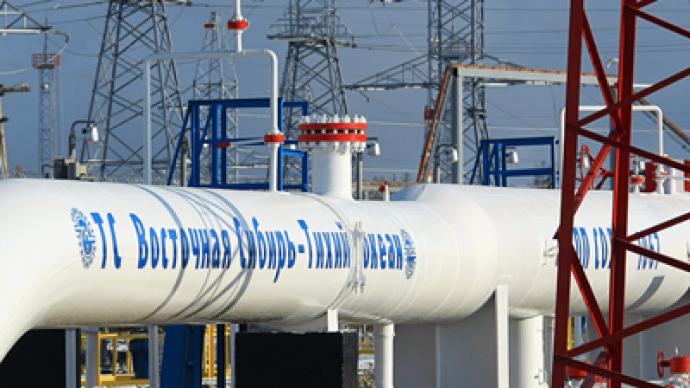 Transneft has launched the second branch of the East Siberia - Pacific Ocean (ESPO-2) pipeline which could increase the chances of ESPO blend crude becoming a new benchmark blend.
With the ESPO branch open the capacity of the pipeline network stretching from the Baltic to the Pacific Ocean will double to 30mn tonnes. Total exports are expected to reach 36mn tonnes in 2013.The project "will seriously broaden the infrastructural potential of Russia's Far Eastern regions," according to Russian President Vladimir Putin speaking during a TV link-up.ESPO will ship oil to Japan, China, the United States, South Korea, the Philippines, Singapore and Taiwan, he said. The system's first stage from Russia's Irkutsk region to Skovorodino and the Kozmino oil loading terminal on the Pacific Coast was commissioned at the end of 2009. Oil is to be shipped by railroad from Skovorodino to the port. The second stage involved building a section from Skovorodino tothe Pacific Coast .At the moment "the American market is receiving 35% of the oil through Kozmino, theterminal of the ESPO, Japan is receiving another 30%,China 25%-28%, andthe rest goes to Singapore, Malaysia and South Korea" with the proportions set to remain unchanged, said Transneft head Nikolay Tokarev."If we prove able to do so in the short-term, we will be able to say confidently that a new oil brand has appeared in the world," Tokarev added.A launch of ESPO will significantly increase the export potential of Russian oil, Grigory Birg, Investcafe analyst, wrote in an e-mail. The pipeline means there is room to increase oil deliveries to both existing and projected oil refineries in Russia's Far East without any reduction in export volumes of crude to the Asia-Pacific region, the Investcafe expert added.The Russian oil market saw the introduction of the new ESPO blend in 2009, when the first branch of the pipeline was commissioned. It was created especially for the pipeline and now ranks as the best Russia's blend, according to Michael Krylov, chief analyst at Alpari, talking to Vzglyad business newspaper. The blend is lighter and contains less chloride salt, Krylov explained."Eastward is quite a perspective direction for Russia's oil companies, as it gets ESPO crude to a growing market at higher prices than the more sulphurous Urals," Birg said.The ESPO blend is already traded with a $1 – $1.5 premium to Urals crude, Russia's main export blend.In early November the Wall Street Journal shortlisted Russia's ESPO blend as a potential benchmark along with Dubai's DME Oman grade.
You can share this story on social media: