Russia steals Saudi's crown as China's top oil supplier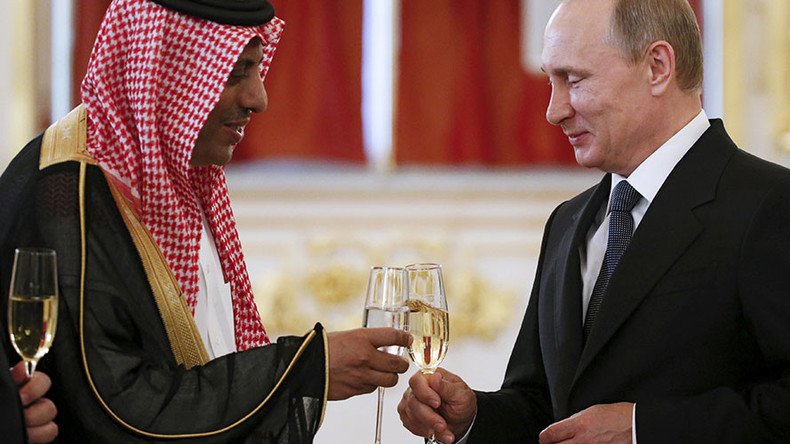 Moscow is gaining momentum as the biggest seller of crude oil to China, with Russian crude supplies overtaking those from Saudi Arabia.
According to data from RBC Capital Markets, the Saudi share of Chinese crude imports at the beginning of the decade was about 20 percent, while Russia's was below 7 percent. The situation has changed.
"Russia is the biggest rival to the Saudis in the single-largest oil demand growth country in the world," Michael Tran, RBC Capital Markets' commodity strategist told Business Insider.
"The rising tide of Chinese growth has meant that notional volumes for both countries have increased in the years since, but Russia's gains have been outsized," he added.
Tran said Saudi Arabia now finds itself "neck and neck with Moscow for the lead in Chinese market share, with both jostling in the 13-14percent range, yet the momentum resides with the latter."
Over the past five years, Saudi Arabia increased exports to China by only about 120,000 barrels a day while Russia managed to increase exports by 550,000 barrels a day in the same period.
Russia managed to overtake the Saudis as the biggest crude exporter to China four times in 2015. In the past five years Saudi Arabia has lost the top spot only six times.
Statistics from China's General Administration of Customs (GAC) showed that in December Beijing bought 4.81 million tons of crude oil from Russia. The volume was up 30 percent compared with the previous year.
Imports from Saudi Arabia dropped 1.2 percent year on year to 4.47 million tons. The fall was blamed on a hike in the official Saudi selling price and the closure of several large Chinese refineries for planned overhauls.
"Saudi Arabia is losing its crown as its selling prices in Asia haven't been attractive enough," Gao Jian, an analyst at SCI International, a Shandong-based energy consultant, told Bloomberg back in June.
Analysts say that Russia's readiness to accept Chinese yuan as payment for its oil is one of the key tipping points.
The Russian-Chinese financial cooperation program includes a three-year ruble-yuan currency swap worth more than $20 billion. The swap agreement was signed in 2014 by the central banks of Moscow and Beijing with the aim of boosting trade using national currencies.
In November, the Central Bank of Russia included the Chinese yuan in its reserve currency basket.
You can share this story on social media: