Russia becomes China's top crude supplier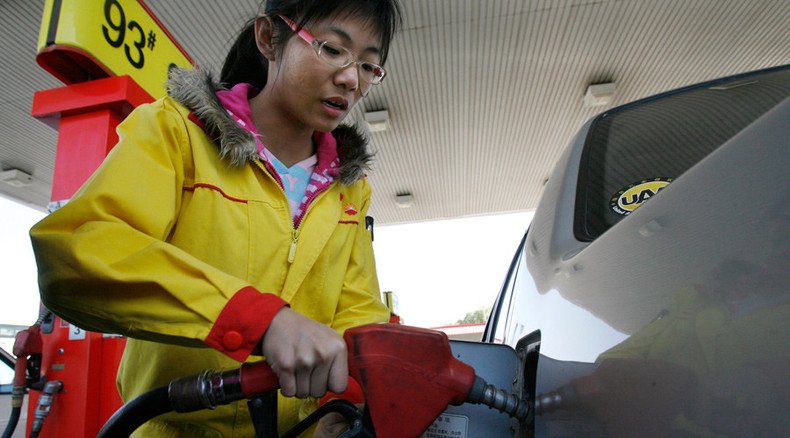 Russia exported a record amount of oil to China in September, Chinese customs data showed. For the second time this year Russia has overtaken Saudi Arabia to become China's biggest supplier.
Beijing bought 4.042 million tons of crude oil from Russia last month, which is almost 1 million barrels per day. The volume is up 42 percent compared with the previous year.
Imports from Saudi Arabia dropped 16.5 percent on year at 961,710 barrels per day (bpd). The fall was blamed on a hike in Saudi official selling price and the closure of several large Chinese refineries for planned overhauls.
China's Russian oil imports grew 30 percent on year to about 810,000 bpd in the first nine months of 2015, according to data released.
Oman was China's third-biggest supplier (3.165 million tons) while Angola slipped to fourth place (2.9233 million tons) from second in the previous month.
In May, Russia became Beijing's top crude supplier for the first time since October 2005. China then imported a record 3.92 million tons from Russia while Saudi Arabia's deliveries stood at 3.05 million tons.
Moscow and Beijing have increased energy cooperation in recent years, and the two countries have a wide range of multibillion dollar joint projects. Two years ago Rosneft and CNPC signed a 25-year oil deal worth $270 billion under which the Russian company is expected to supply 360.3 million tons of crude to China.
READ MORE: Russia-China energy deals worth more than $500bn by 2035 – Rosneft CEO
Last month during President Putin's visit to China, Rosneft inked agreements with Beijing worth a potential $30 billion. Rosneft CEO Igor Sechin later said the energy deals between the company and Chinese partners will be worth more than $500 billion in the next 20 years.
The sides were negotiating an increase in Russian oil supplies to China, the chairman of the China National Petroleum Corporation (CNPC) Wang Yilin said.
You can share this story on social media: