Moscow & Beijing to seal Power of Siberia gas deal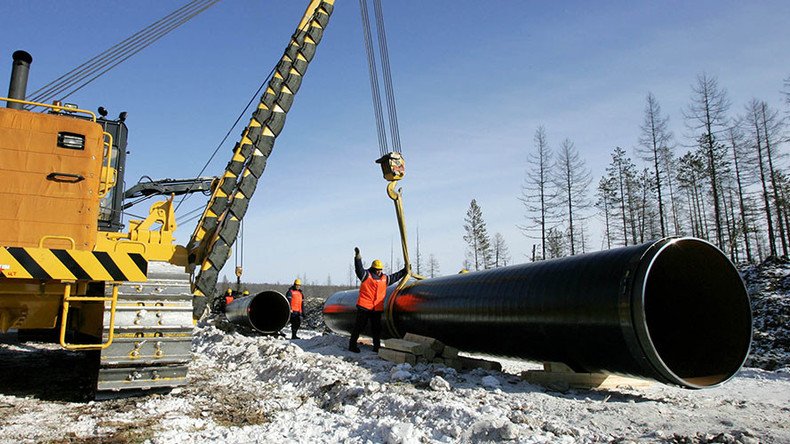 Russia's Gazprom and China's CNPC intend to sign an agreement this year on the construction of the cross-border section of the Power of Siberia natural gas pipeline.
"The agreement will be signed before the end of 2015," Gazprom said in a statement on Tuesday, following a company delegation visit to China.
According to the statement, the construction will include the crossing under the Amur River.
The two companies discussed gas deliveries to China from Russia's Far East.
They also talked about the prospects for underground gas storage and power generation.
READ MORE: China begins construction of Power of Siberia pipeline for gas delivered from Russia
Last year Gazprom and CNPC signed a 30-year framework deal to deliver 38 billion cubic meters of gas to China annually using the Power of Siberia pipeline or the eastern route. In the summer China started constructing its section of the gas pipeline. Power of Siberia is scheduled to begin delivering five billion cubic meters of gas to China in late 2018 and to become fully operational in 2019.
READ MORE: Gazprom expects to sign second China gas deal in 2016
Russia plans to build another pipeline to China - Power of Siberia-2 or the western route that will deliver another 30 billion cubic meters of gas.
You can share this story on social media: