China invests $2.4bn in Russian Far East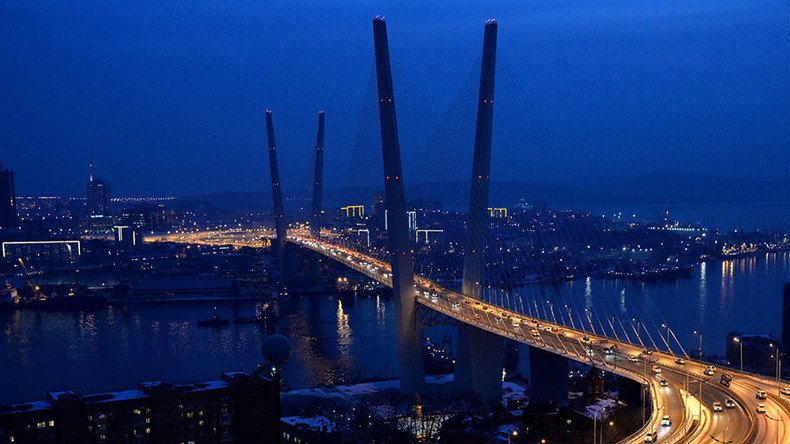 Chinese companies have invested 16 billion yuan ($2.4 billion) in development projects in Russia's Far East, according to the regional development minister Aleksandr Galushka.
"The volume of investments to the region has already reached 1.1 trillion rubles ($17.1 billion) as a result of new Far East development mechanisms, such as the Advanced Development Territories [ADT – Ed.], the Vladivostok free port area, the Far East Development Fund and targeted infrastructural project support. Those mechanisms are popular with Chinese businesses who had already invested 163 billion rubles ($2.4 billion)," Galushka said in a ministry statement.
According to the minister, Chinese firms have invested in a cement plant and plan investing in an oil refinery in the Amur Region, as well as working in the Sakha Republic and Primorsky Territory ADTs. The Chinese are key investors in the new Amuro-Khinganskaya ADT in the Jewish Autonomous Region, providing some 10 billion rubles ($157 million) in funds.
READ MORE:China begins construction of Power of Siberia pipeline for gas delivered from Russia
Over seven billion rubles ($109 million) has been invested in a timber plant in the Khabarovsk region. About ten projects worth 80 billion rubles ($1.2 billion) generated by a joint Russian-Chinese agro-industrial development fund are ready for investment, and will be presented at the Eastern Economic Forum in September, Galushka said.
An unnamed source at the Russian Far East Development Ministry told Sputnik news agency in May that more than 31 agreements had been signed with Chinese companies.
Russian and Chinese firms have a number of projects in Russia's Far East in energy, trade and cross-border tourism. The biggest of them is the Power of Siberia pipeline which is to deliver 38 billion cubic meters of Russian natural gas to China annually. Russian Prime Minister Dmitry Medvedev has described the pipeline the world's biggest infrastructure project.
Cooperation in developing the sparsely populated but resource rich territory is one of the major points of interest between the two countries.
READ MORE: Japan interested in developing Russia's Far East
Japan has also expressed interest in developing Russia's Far East. Tokyo is planning to create a $110 billion fund to bankroll infrastructure projects with some of the money invested in Russia's Pacific region.
You can share this story on social media: