Russian tourists get a slow boat to China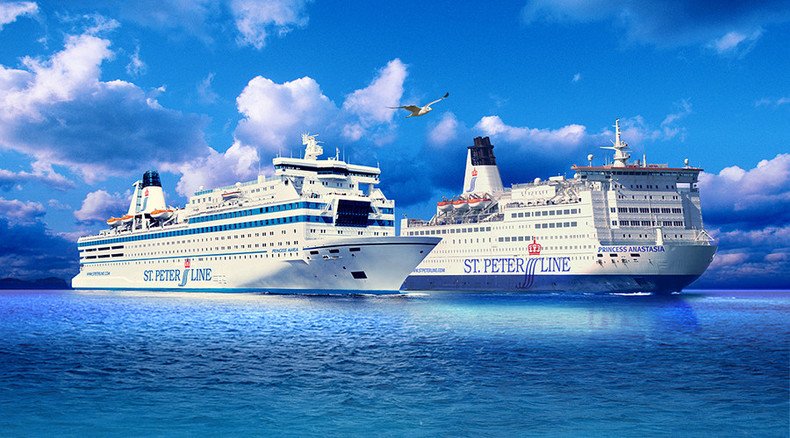 A private Russian shipping company has plans to start a ferry route from the free port of Vladivostok to Shanghai in China. The new route could be opened next year, and is expected to cost $250 million.
"We have already worked out in detail various options for this route's operations, and we are ready to discuss them not only with investors but also with transport authorities of the two countries," St. Peter Line head Sergey Kotenev told journalists on the sidelines of the 7th China Overseas Investment Fair COIFAIR-2015.
Vessels on the new Vladivostok-Shanghai route will be able to accommodate up to 2,300 passengers, as well seventy trucks. Trips are planned with a stopover in South Korea, with some in Japan as well.
St. Peter Line's fleet currently includes two ships, the Princess Maria and Princess Anastasia. The company runs regular services on the Helsinki - Stockholm - Tallinn - St. Petersburg route and the Helsinki - St. Petersburg route. It might add one more ship to its fleet when the new route is launched, Kotenev said, claiming it would be specially adapted for Asian tourists.
"We are ready to clarify the route of the new line, depending on the wishes of our Chinese partners," said Kotenev.
In August the two countries decided to explore the possibility of opening new cruise lines with the joint use of passenger ships between the Russian Far East and China.
The services of St. Petersburg-based ferry operator St. Peter Line includes cabins of different categories, restaurants, bars, aqua-zones, duty free shops, auto decks and exclusive show programs by the St. Petersburg Music Hall ballet theatre onboard.
You can share this story on social media: