Boeing's iconic jumbo jet may be in its final days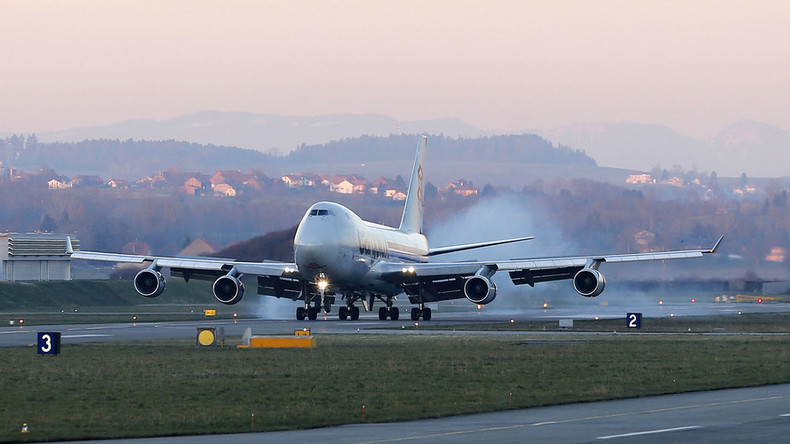 After nearly 50 years since the first Boeing 747 jumbo jet rollout, production of the ground-breaking aircraft may end as the plane maker struggles with falling orders and pricing pressure.
Read more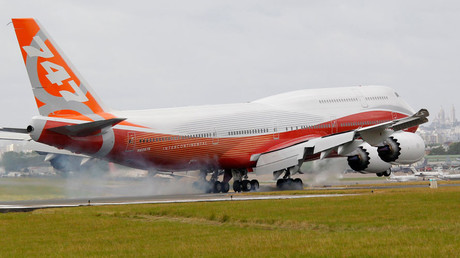 "If we are unable to obtain sufficient orders... it is reasonably possible that we could decide to end production of the 747," Boeing stated in regulatory filing on Wednesday.
The manufacturer reported its first quarterly loss in nearly seven years, from a total of $3 billion in charges, including for the 747 jet. Other charges came from delays to Boeing's advanced 787 Dreamliner and its new aerial-refueling tanker.
According to the filing, Boeing has "a number of completed aircraft" that are unsold, and production positions the company has been unable to sell so far.
At the end of June, Boeing had 32 undelivered 747s on its book, "including 20 that have not been sold."
The company has canceled plans to increase production of the 747 to one plane per month from 2019. It now plans to make just six of the planes a year, starting in September. Two are expected to serve the US president beginning in 2023.
Boeing said demand has weakened for 747 freighters and passenger planes. Freighter orders have seen a sharp slowdown since the 2008 global financial crisis, while more goods are traveling by sea or in the bellies of passenger aircraft. In terms of passenger carrying, demand for the 747 aircraft- nicknamed 'Jumbo Jet' and 'Queen of the Skies'- has also waned as airlines turn to smaller twin-engine jets.
Demand for four-engine, high-capacity jets was waning even before rival Airbus rolled out its super-jumbo A380 in 2007, according to vice president of analysis at Teal Group, Richard Aboulafia.
"The era of the large quad jet was clearly fading when it [Airbus- A380 – Ed.] was launched," he told daily kansas.com, adding airlines no longer need a lot of planes that seat 500 or more people, and certainly not ones that use four engines.
READ MORE: Russian-Chinese passenger jet to take on Boeing & Airbus
Boeing has delivered more than 1,500 of its four-engine 747 jets since the aircraft was introduced in 1970. The latest version of the 747 is capable of traveling the length of three football fields in a second, and is used by Cathay Pacific, Lufthansa, Air China, and other airlines.