Russian firm may save Boeing's iconic Jumbo Jet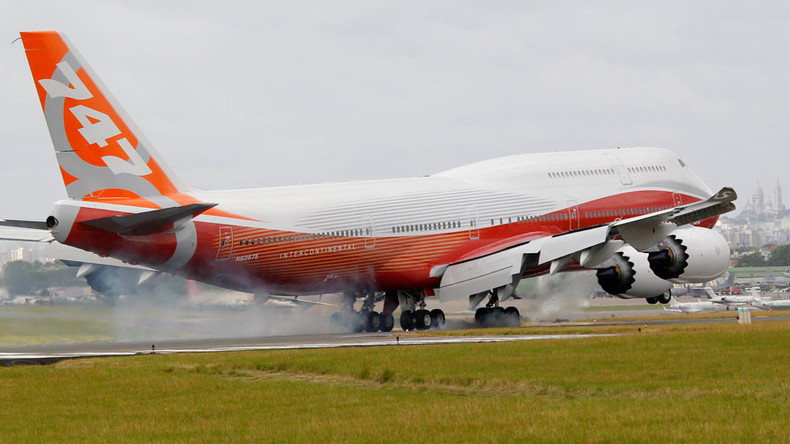 US plane maker Boeing is currently negotiating with Russia's largest air-freight company about a $4 billion deal to buy at least 10 Boeing 747-8 freighters, an unnamed source close to the matter told Bloomberg.
The contract with AirBridgeCargo Airlines and its Moscow-based parent company, Volga-Dnepr Group, could help continue the production of the Boeing-747, known popularly as the Jumbo Jet. Demand for the four-engine iconic aircraft has significantly declined in recent years.
The agreement could be announced next month at the Farnborough Air Show in England. According to Bloomberg, a list price for Boeing's second-most expensive commercial jet is $379.1 million, with buyers usually negotiating discounts.
Converting commitments to firm orders enables aircraft makers to plan production capacity.
Both companies declined to comment, however Volga-Dnepr confirmed its previous plans to buy 20 Jumbo Jets.
Sales of Boeing's 747 have waned after carriers shifted to the plane maker's more-efficient twin-engine models such as the 777.
In January, the US aerospace giant halved its yearly production of the 747 to just six aircraft.