Russian-Chinese passenger jet to take on Boeing & Airbus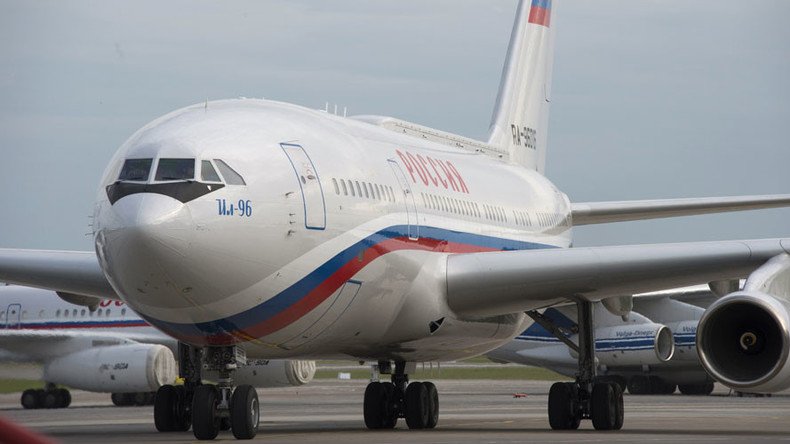 Moscow and Beijing are to sign a deal to produce a new wide-body passenger aircraft by end of June, reports Life News citing Russian ministerial sources.
The project is part of a reported $13 billion aviation cooperation deal signed in 2014 during President Vladimir Putin's visit to China.
The long-haul plane will be developed in Russia and assembled in China.
A special engineering center will be created in Russia to undertake technical and electronics production. The plane's engines will be produced by Rolls Royce and GE.
The production of the fuselage and the assembly of the airplanes will take place in China.
The new aircraft will be a development of the Russian-designed IL-96, according to a source from Russia's Ministry of Trade and Industry.
The 250-280 seat planes will have a range of 12,000 kilometers.
The first aircraft are expected to be completed by 2023 and to go on sale in 2025.
The new deal will become a platform for a joint venture between Russia's United Aircraft Corporation and Commercial Aircraft Corporation of China, known as Comac.
The cost of the plane is estimated at $200-260 million which is similar to the American Boeing 787 Dreamliner, said Managing Director of Air Transport Observer magazine Maxim Pyadushkin.
According to him, it's too early to talk about what could happen in 2025, but the new plane will face tough competition from Airbus and Boeing.
The competition between Airbus and Boeing has been characterized as a duopoly in the large jet airliner market since the 1990s.
The two rivals are relentlessly struggling over market share. In 2015, Boeing was beaten by its European rival in terms of future orders.
Airbus has claimed 57 percent of the overall market by units ordered, with 1,036 aircraft. The company has enjoyed strong sales in recent years, particularly for the latest version of its popular A320 narrow-body jet.
Meanwhile, in terms of production Boeing was ahead of Airbus. It delivered 762 planes last year making $125 billion compared with Airbus's 635 aircraft, earning the firm $91.6 billion.
You can share this story on social media: