Boeing plans 4,500 job cuts as competition with Airbus gets hotter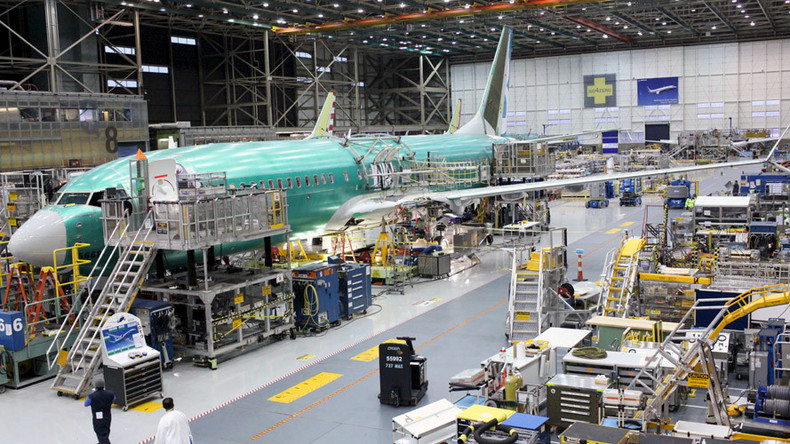 The world's biggest aircraft manufacturer Boeing will cut 10 percent of the workforce in its home state of Washington as a result of global competition in the aviation industry, the Seattle Times reported.
The company is expected to shed 4,000 jobs by June with "hundreds of executives and managers" going, according to the newspaper which has obtained an internal Boeing document. That figure may be only half of the total cuts this year, the media reports.
The job cuts will be achieved through normal attrition and a voluntary buyout packages for about 1,600 employees, the document states.
The workforce reduction is part of a major cost-saving push along with squeezing supplier costs, increasing productivity, shrinking inventory and cutting travel, overtime, services and contractor expenses.
Last month, Boeing's airplane business CEO Ray Conner said the company needed to drastically reduce costs and thus airplane pricing because of fierce sales competition from Airbus.
"Their biggest weapon that they're using in the competitions today is price," Conner told employees as cited by the media. "They are attacking us with price in every single campaign. And as a result of that, you know, we're being pushed to the wall."
In 2015, Boeing was beaten by its European rival in terms of future orders.
Airbus has claimed 57 percent of the overall market by units ordered, with 1,036 aircraft. The company has enjoyed strong sales in recent years, particularly for the latest iteration of its popular A320 narrow-body jet.
READ MORE: Airbus opens first US assembly line in Alabama after heavy state, local incentives
Meanwhile, in terms of production Boeing was ahead of Airbus. It delivered 762 planes last year making $125 billion compared with Airbus's 635 aircraft, earning the firm $91.6 billion.
While talking to employees in February, Boeing's CEO said Airbus winning 63 percent of single-aisle sales last year with its A320 going against Boeing's 737 was "alarming … because the 737 is the biggest contributor to the earnings of the Boeing Company."