Former Yukos shareholders drop Russian assets seizure claim in Germany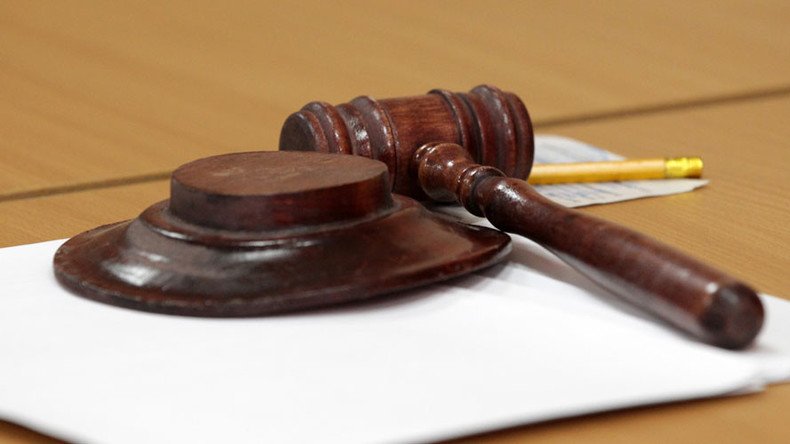 A Berlin court has confirmed former investors in bankrupt oil firm Yukos have withdrawn a lawsuit to seize Russian state assets in Germany.
READ MORE: Russia wins Hague court appeal over $50bn Yukos judgement

The former shareholders wanted to freeze Russian assets to ensure they got paid the $50 billion awarded them by a Dutch court in 2014. The arbitrator found the Russian government responsible for bankrupting the former oil giant. Later that decision was overturned by the Hague District Court.
"Our lawyers in Germany announced the official withdrawal of the Yukos lawsuit against Russia in this country," said the Head of the International Legal Protection Center, Andrey Kondakov, who represented Moscow in the case.
The lawyer stressed that it was the first claim case to be withdrawn, and was thus a very important step. "Having realized the futility of the demands, and a probable loss in the court, for the first time ever they made a sensible decision to abandon their claim," said Kondakov.
READ MORE: Kremlin appeals Hague court decision in Yukos case

Earlier this week, the former Yukos shareholders suspended their claim on a Russian-owned plot of land in Paris. The site near the Eifel Tower is intended for an Orthodox Church center currently under construction.
Yukos' lawyers have repeatedly said they intend to persistently search and seize Russian assets in France, and emphasized their readiness to seize church property, according to Kondakov.
"Claims on only one possession of property in France have been suspended so far," said the lawyer, adding that legal proceedings were underway with the court unfreezing $750 million of the property's $1 billion value.
A British court has suspended hearings on a case at the request of Yukos shareholders, said Kondakov, adding that the former investors also asked to temporarily stop proceedings in a US court.
"As for the US, we have rejected the proposal, as we aim to settle all the legal procedures as soon as possible, given that the Hague District Court supported us," said Kondakov.
Russia may also petition the German court to force the losing side to pay its legal costs. "We see no reasons why the former Yukos shareholders shouldn't cover our legal expenses in the German court," said Kondakov.
READ MORE: Russian space agency funds unfrozen in Yukos case

In 2014, the Hague arbitration court ruled that Moscow pay $50 billion in damages for expropriating oil firm Yukos' assets with France and Belgium seized property owned by the Russian state. The ruling was challenged and annulled earlier this year by the Hague District Court.
You can share this story on social media: