Yukos 1995 privatization was illegal – Russia's Investigative Committee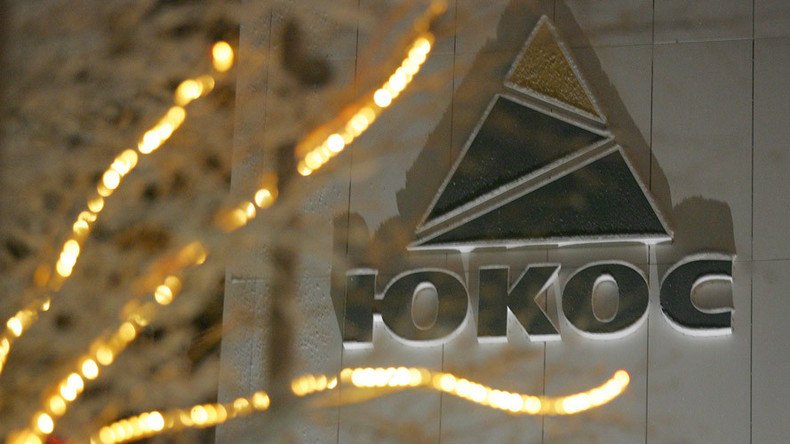 The Russian Investigative Committee says it is close to proving the privatization of the now defunct Yukos energy company was illegal.
"According to the investigation, the privatization of Yukos in 1995 violated competition and antimonopoly legislation," the official spokesman of the committee Vladimir Markin told TASS on Friday.
Markin said the former Yukos head Mikhail khodorkovsky had de facto stolen the company's shares from the country and is now trying to gain another $50 billion through deceit.
"Khodorkovsky, having acquired undervalued Yukos shares, was deceptive in pledging an investment of $350 million towards the company's development, which he did not go through with," he added.
Last month, the Russian government appealed a Hague arbitration court decision ordering Moscow to pay ex-Yukos shareholders $50 billion. It said the shares belonging to Yukos' former owners were investments made through front companies registered in other countries in violation of Russian law.
READ MORE: Russia wins battle in Swedish court within Yukos shareholders' case
A source close to the investigation told TASS that a preliminary probe into the main Yukos case which was opened in March 2003 has been extended until June.
In that case the company was accused of tax crimes and declared bankrupt by a Russian court ruling in 2006 and its assets sold at auction during the liquidation procedure.
Khodorkovsky and his business partner Platon Lebedev were found guilty of embezzlement and tax evasion and sentenced to nine years in prison. Later, their jail terms were extended to 14 years as they were charged with embezzlement and money laundering in a second criminal case.
In 2013 the former tycoon Khodorkovsky was pardoned by Russian President Vladimir Putin and he then moved to Switzerland to live. Lebedev was released from jail in early 2014.
Khodorkovsky is currently under investigation over the 1998 assassination of the mayor of a Siberian city.
You can share this story on social media: