Sterling slides to new three-decade low against dollar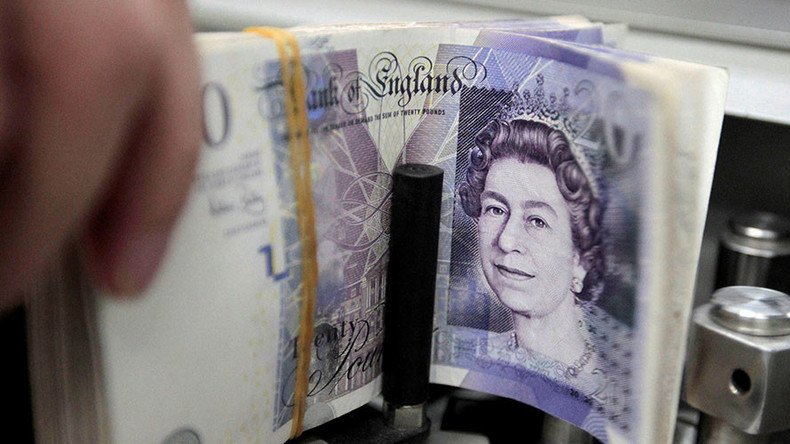 The British pound has tumbled to a 31-year low despite steps taken by the Bank of England requiring banks to lend more money.
The pound traded as low as $1.28 against the US dollar on Wednesday, its lowest level since 1985.
Experts believe the British currency will continue to fall.
"We still think $1.20 is a not an unreasonable target given the size of the effective terms of trade shock," the co-head of foreign exchange strategy at National Australia Bank Ray Attrill told CNBC.
READ MORE: UK govt proposes 15% corporate tax to boost post-Brexit economy
"History shows broad-based downward adjustments in the currency are pronounced and drawn out," Peter Dragicevich, a foreign exchange strategist at Commonwealth Bank of Australia in London told Bloomberg, adding that there was little to stop the pound's slide in the near future.
In the wake of the referendum vote to leave the European Union the Bank of England (BoE) took cautionary steps to preserve the British economy. The BoE fixed a limit on the amount of capital banks may hold in reserve. The measure helped unlock an extra £150 billion ($196 billion) for lending.
BoE Governor Mark Carney had previously assured that the regulator would introduce more monetary easing in the nearest term.
READ MORE: Britain's FTSE index hits 10-mo high despite Brexit hysteria
According to analysts, monetary policy is not able to fix structural issues, as investors prefer to stay away from Britain due to both political and economic uncertainty.
"The only thing the Bank of England can do obviously is provide the ability of banks to lend, but if there are no takers, it doesn't help all that much," chief investment officer at Merk Investments Axel Merk told CNBC.
You can share this story on social media: